Sarah Whitty, Deputy Head (Academic) - Director of Studies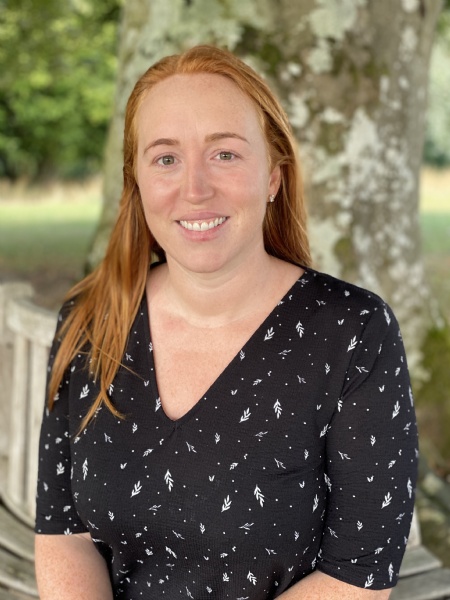 Where did you work before Sandroyd?
Previously I worked in a British school in Dubai. I was there for 8 years, where I taught in a range of year groups before taking up the role as Primary Deputy Head.

What motivates you at work?
The enthusiasm, friendliness, manners and laughter that shine from the children here at Sandroyd are certainly motivation at work. From popping their heads in for a chat in the office or showing me around their favourite classrooms to the critical thinkers and problem solvers that I see in their lessons.

Where did you go to school?
I was lucky enough to be part of the international school system in Kuwait during some of my primary years, before making the decision to be a boarder myself at Duke of York's Royal Military School.

What was your favourite subject in school?
I have always been a lover of Maths. Numbers, charts and puzzles are certainly something I always enjoyed at school; analysing, investigating and solving problems.

Are you a sports fan? Who are your favourite teams?
I regularly enjoy playing Netball and am hoping to go to Cape town in South Africa this summer to see the Netball World Cup; my friend used to play for the UAE and is now the Courage Ambassador for World Netball. During the Rugby 6 Nations and World Cup, you will see me very proudly supporting Wales.

Do you like travelling? What's the best place you've travelled to?
I have been lucky enough to travel and live in many places around the world; The UAE, Australia and East Africa to name a few areas. South Africa is definitely one of my favourite places in the world that I have travelled to. Paragliding off of Lions Head was a definite highlight followed by seeing the Big 5 of Africa on a Safari. Sri Lanka is another favourite with amazing cuisine, beautiful beaches and the occasional surfing lesson.

Who inspires you?
It sounds very cliché, however, my family regularly inspire me. Although a small family, we are all so different and yet have a close bond that encourages and supports each other through all aspects of life. My younger sister's courage, determination and free spirit; my father's ambition, loyalty and dedication; my mother's patience, kindness and support.

Do you have any pets?
Zumba, my German Shepherd/Husky mix, is my four-year-old dog who I adopted in Dubai. Since moving back, he is certainly enjoying the countryside walks and fresh air.

Are you a coffee or tea person?
I am one of the few who do not actually enjoy hot drinks at all. I prefer a Diet Coke in the afternoon or alternatively stick to drinking water.

Have you ever met anyone famous?
Dame Kelly Holmes came to visit the children in my old school to speak to them about the Olympics and the determination, passion and resilience it takes to be successful. The Duke of Kent presented me with a Music award when I was in 6th form. I also taught a Sheffield United player when he was in Year 3 a long time ago.

Can you speak more than one language?
Unfortunately, I cannot speak any other language fluently. I can read in Arabic and write Names and words phonetically, however, am unable to fully translate.

What's your favourite season?
Having not had all 4 seasons for a few years, I am looking forward to Spring when the chill drops slightly, the daylight hours are longer and the daffodils are brightening the fields.