Curriculum
EYFS: Reception
As well as the provision of a wide range of carefully planned activities to ensure excellent progress for all children in all the areas of development, specific sessions in French, Music, Outdoor Learning, Swimming, Gymnastics and Sport take place each week with a specialist teacher.
We use the Early Years Foundation Stage Statutory Framework as a base for all our learning. Our highly skilled and trained staff members provide wonderful activities tailored to meet the needs of each individual.
In addition, we are able to utilise the fabulous facilities and grounds of the Prep school, as well as specialist teaching staff to enhance our provision.
The curriculum for the Early Years Foundation stage includes:
Prime Areas
Communication and Language
Physical Development
Personal, social and emotional development
Specific Areas:
Literacy
Mathematics
Understanding the World
Expressive Arts and Design
Children will be provided with themes and weekly topics which will act as a provocation to inspire higher-level thinking and communication. These may be in the form of stories, events, challenges, or whole school celebration days. Activities will be closely linked toward our literacy aims and children will have the opportunity to develop these important skills.
What can your child expect?
Activities will support social and personal development to enable children to feel secure and valued in their Reception Class. Children will share their views and contribute to class discussions. They will be supported to learn how to work alongside others in small groups and paired activities. As new skills are developed, consolidation of the recognition of letter sounds, hearing letters and blends in words, the ability to form letters, early reading and writing, your child will be encouraged to share what they know within the class. Children will work toward number confidence; recognition, composition, relationships, and formation. Children will be supported to become familiar and comfortable with numbers; recognising its importance and use in everyday scenarios.
Your child can expect to feel involved and an important part of their learning process; their opinion and voice will be recognised.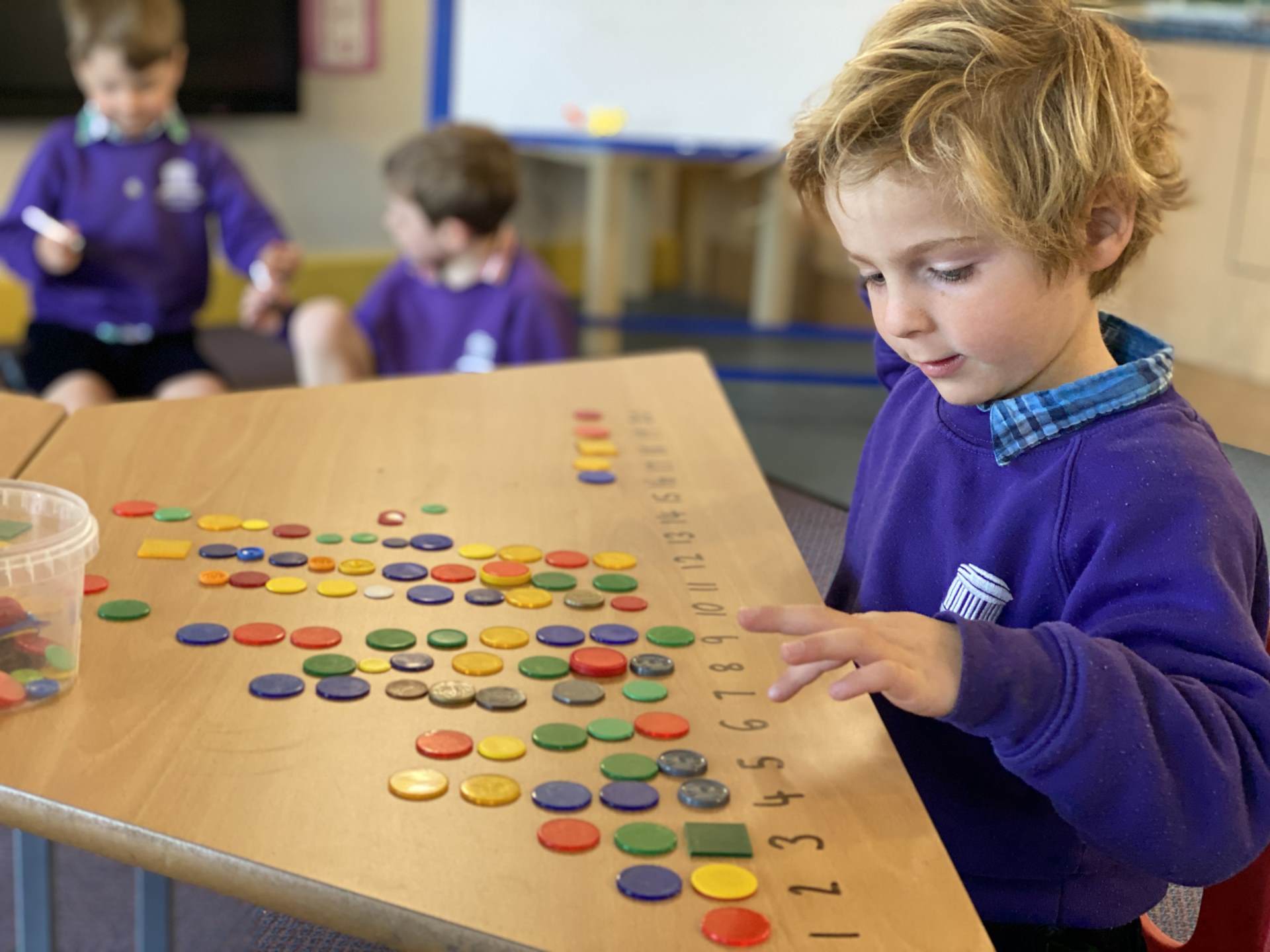 Key Stage One: Year 1 & 2
Our broad but structured curriculum for Key Stage One consists of the customary school subjects, as well as making time for broader more personalised learning experiences.
We have a team of highly experienced and well-qualified staff members who teach within a class-based environment at Pre-Prep. However, we are also able to utilise the facilities and specialist staff of the Prep school to enhance the learning opportunities for the pupils.
We believe that young children access so much valuable education through exploration and investigation - so we encourage it!
Creativity and problem solving plays an important role in the lives of our pupils. Art, Music, Outdoor Activities and Strive are all a part of the weekly timetable, the lessons are planned to allow the children to develop their creativity and investigation skills freely and to gain confidence when things do, and don't, quite go to plan!
Games, Gym and Swimming are built into the timetable each week and are taught by specialist staff. This not only promotes a healthy lifestyle within the children but allows them to have the very best coaching with their first experience of a sport.