Headmaster's Welcome
Welcome to Sandroyd and our Pre-Prep, The Walled Garden.
Sandroyd's academic results are continually outstanding, and this summer our boys and girls have continued our long-standing tradition of winning places and awards to the top independent schools in the country.
Whilst this is superb news and something we continue to be very proud of, I believe that a Sandroyd education offers so much more than just academic excellence.
My vision for Sandroyd is to provide an exceptional education that allows each individual pupil to fulfil all aspects of their potential: academic, artistic, sporting, cultural and social.
Childhood should be relished, enjoyed and remembered fondly. That's why pastoral care is absolutely central to everything that we do at Sandroyd. Our friendly and nurturing boarding environment equips children with the confidence and skills to really challenge themselves, to be happy, and to succeed.
Our location, in the centre of over 500 acres of fields, woods and parkland, is idyllic. Our stunning environment allows pupils to take part in a wide variety of sports, to learn outside of the classroom, and, most importantly, to be able to just romp about outdoors. There is untold value in giving children the freedom and space to grow and develop in a safe setting.
I am passionate that we use the formative years at Sandroyd to encourage all of our pupils to develop vital life skills – not just for their time at school, but also for the rest of their lives. We encourage pupils to be ambitious and try their hardest in all they do – to embody the school's motto (Niti est Nitere) "to strive is to shine". We also encourage them to communicate well and to listen and respond to the needs of others; to learn independently, as well as learning to be a good team member; to have confidence, as well as learning to be resilient, and to persevere when the going gets tough.
I believe that it is very important that boys and girls should have the space to grow together, especially at this formative age. Boys and girls need nurturing and stretching in equal measure. Most importantly, it is crucial that they are able to appreciate, understand and value each other. After all, life is co-educational, and we are at our very heart, a family school.
The pages in our website will give you a taste of all that Sandroyd has to offer, but do come and see the incredibly special childhood that Sandroyd provides and learn more about the environment in which your child could grow.
Alastair Speers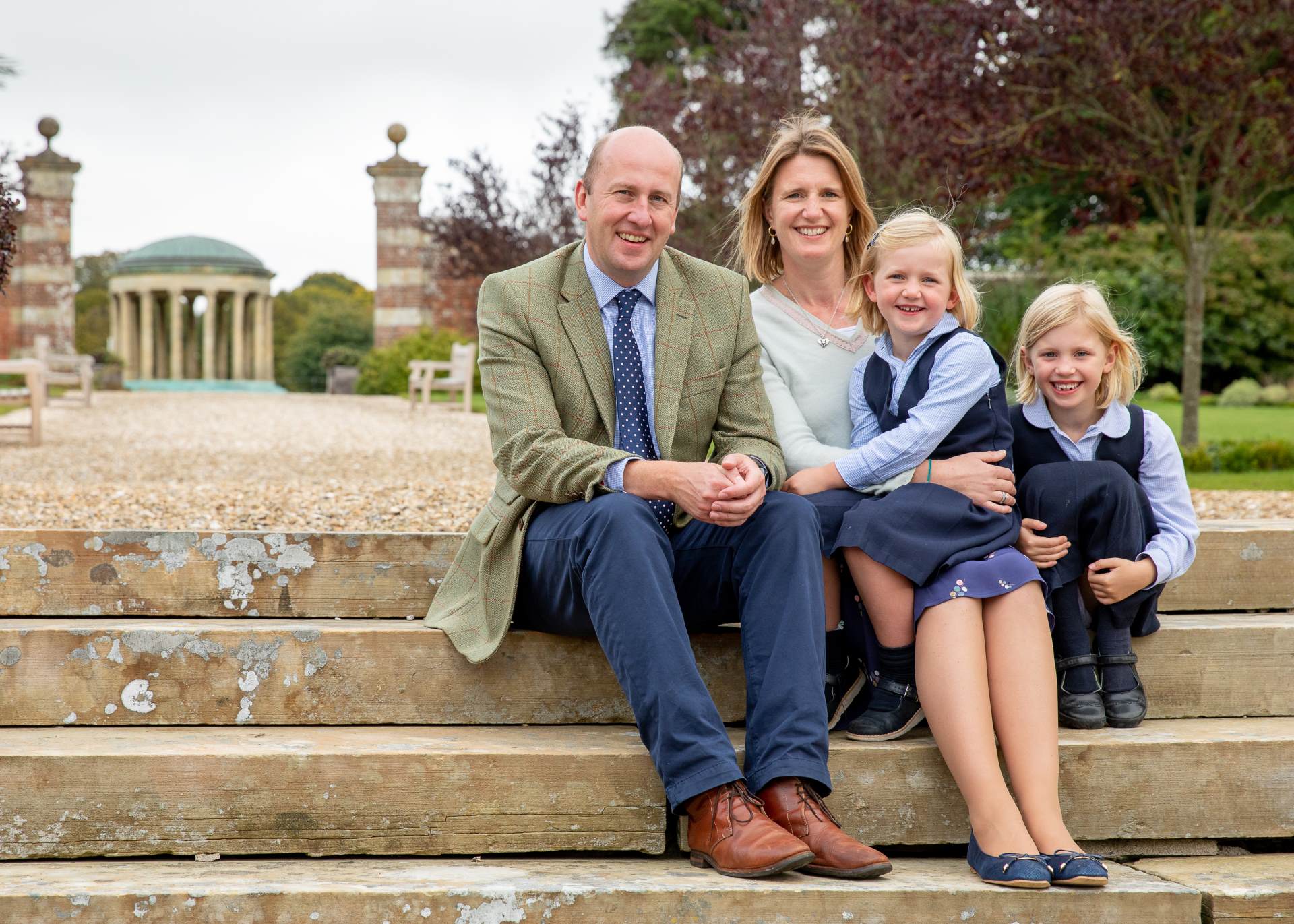 A Brief CV
After gaining a First Class degree in Engineering at university, Alastair spent seven years as a consultant engineer, working throughout the world on a range innovative building projects.
It was when he began mentoring graduate engineers his interest in teaching surfaced. He went on to complete his teaching qualifications at Cambridge University before joining Oakham School in 2006 where he won rapid promotion to Housemaster and then The Senior Housemaster. Alongside teaching Design Technology, coaching rugby, cricket and sailing, he ran a variety of trips both nationally and internationally. Alastair has a MEd in Educational Leadership from Buckingham University, he is an Independent Schools Inspector, and is a former Magistrate.
A welcome from Alice Speers
I work alongside Alastair as part of the Senior Management team at Sandroyd and I am also an English teacher.
The role of Headmaster's wife is a vitally important one in a boarding community such as ours. Sandroyd is, at its heart, a family boarding school. We joined the school in September 2016 with our two young daughters, Hattie and Isla, and we are now very much an integral part of a family of over 200 boys and girls.
With over twelve years' experience of teaching & tutoring children, my role as 'Headmaster's Wife' is, quite simply, to offer another person to whom our pupils and parents can talk, alongside the houseparents and pastoral team. Sandroyd is a wonderfully close-knit community who work together to ensure that every child thrives emotionally as well as academically.
I am closely involved in the day to day running of the school, as well as the longer term strategy for Sandroyd. I take an active role in the recruitment of staff and the wellbeing of the Sandroyd community. Working alongside the admissions and marketing departments, I provide the school link for the Friends of Sandroyd committee, who help organise fundraising and social events for parents. My aim is to ensure that Sandroyd is a happy & fulfilling place to be a pupil, parent and staff member.