Headmaster's Welcome
Welcome to Sandroyd Prep, Pre-Prep and Nursery
As the Head of Sandroyd since 2016, I am continually motivated to lead a happy and inclusive school, providing an environment where all children can flourish. Our inspirational staff take pride in delivering an ambitious, yet nurturing and joyful education that enables children to fulfil their potential.
Sandroydians achieve great success academically, earning places and awards at the top schools in the country, and we're exceptionally proud of their accomplishments. However, we firmly believe that a Sandroyd education is more than just academic excellence alone.
Outside of the classroom, we have a unique and ambitious curriculum that allows us to nurture vital life skills such as ambition, communication, and leadership. Instilling the importance of kindness alongside a strong moral compass is central to preparing the children for a life beyond education. Personally, the highlight of my role is seeing the Sandroyd children grow in confidence, questioning the norm, and developing into independent children who work well as part of a team.
Located in over 500 acres of fields, woods, and parkland, our location is breathtaking. It provides an ideal environment for sports, outdoor learning, and the freedom for your child to explore and develop in a safe setting.
Alice and I would be delighted to show you around Sandroyd so you can experience the incredibly special childhood that Sandroyd provides and learn more about the environment in which your child's potential can truly shine.
Alastair Speers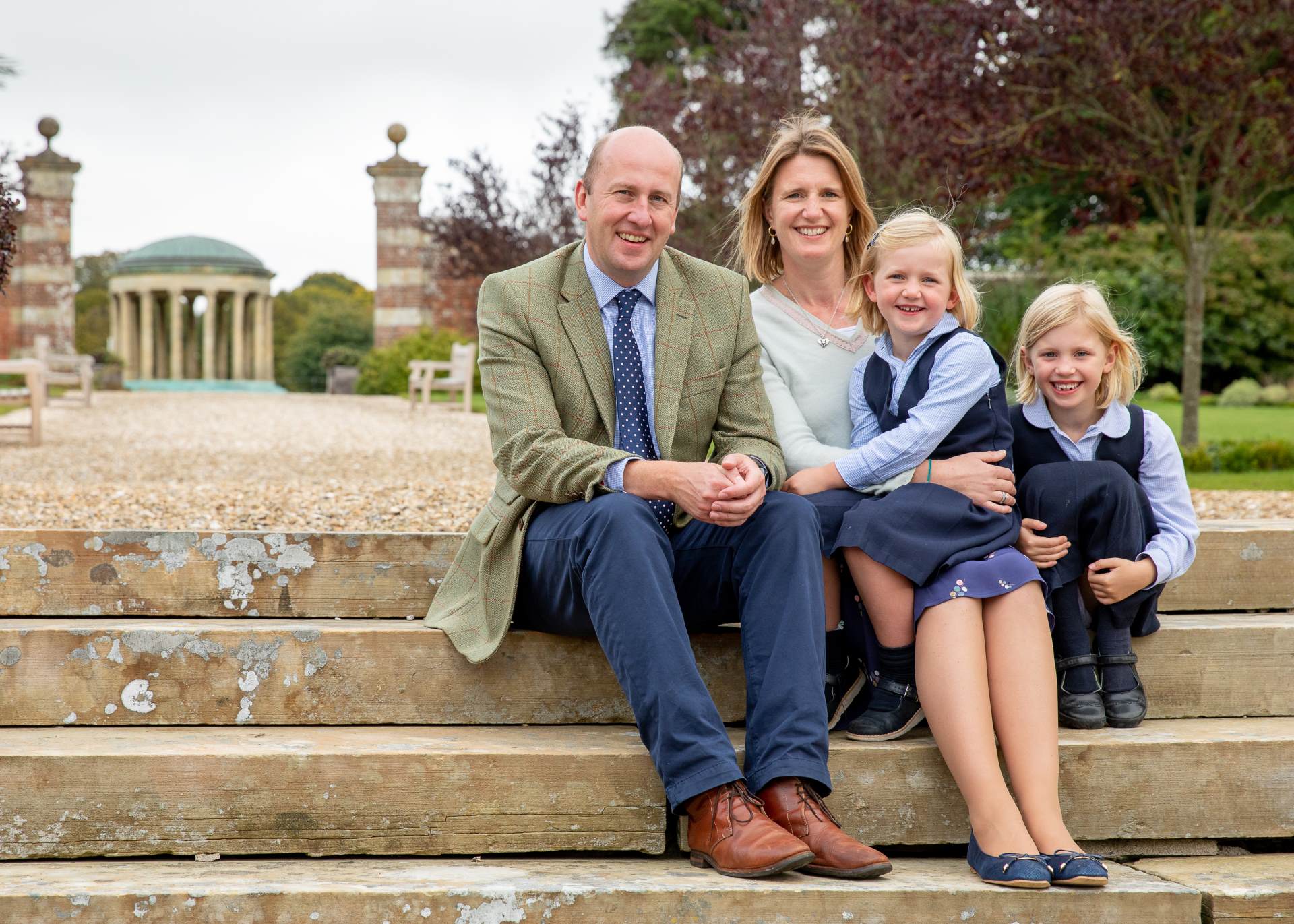 A Brief CV
After gaining a First Class degree in Engineering at university, Alastair spent seven years as a consultant engineer, working throughout the world on a range innovative building projects.
It was when he began mentoring graduate engineers his interest in teaching surfaced. He went on to complete his teaching qualifications at Cambridge University before joining Oakham School in 2006 where he won rapid promotion to Housemaster and then The Senior Housemaster. Alongside teaching, coaching rugby, cricket and sailing, he ran a variety of trips both nationally and internationally. He has a MEd in Educational Leadership from Buckingham University, he is an Independent Schools Inspector, and is a former Magistrate.
Welcome from Alice Speers
I work alongside Alastair as part of the Senior Management team at Sandroyd and I am also an English teacher.
The role of Headmaster's wife is a vitally important one in a boarding community such as ours. Sandroyd is, at its heart, a family boarding school. We joined the school in September 2016 with our two young daughters, Hattie and Isla, and we are now very much an integral part of a family of over 200 boys and girls.
With over twelve years' experience of teaching & tutoring children, my role as 'Headmaster's Wife' is, quite simply, to offer another person to whom our pupils and parents can talk, alongside the houseparents and pastoral team. Sandroyd is a wonderfully close-knit community who work together to ensure that every child thrives emotionally as well as academically.
I am closely involved in the day to day running of the school, as well as the longer term strategy for Sandroyd. I take an active role in the recruitment of staff and the wellbeing of the Sandroyd community. Working alongside the admissions and marketing departments, I provide the school link for the Friends of Sandroyd committee, who help organise fundraising and social events for parents. My aim is to ensure that Sandroyd is a happy & fulfilling place to be a pupil, parent and staff member.