Daily Timings
Prep School Timings
The Prep School Day is broadly split into academic lessons in the morning with all extra-curricular activities taking place in the afternoon.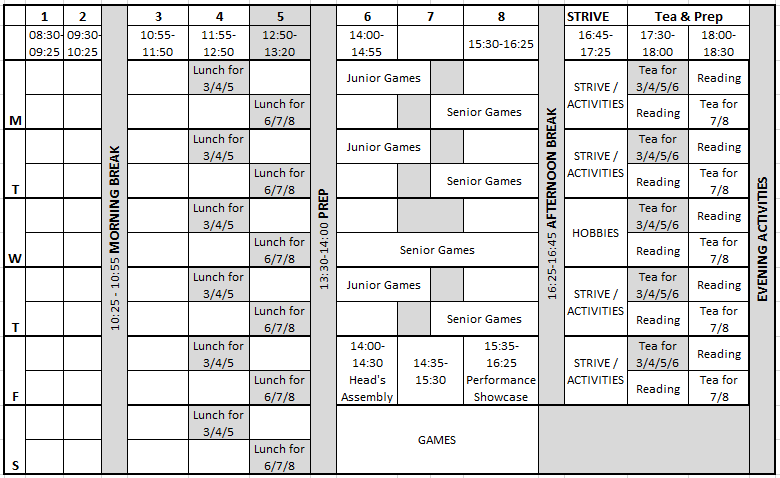 Day pupil collection times
All day children should be collected from the Front Hall.
Year 3, 4 & 5: 4.30pm or 6:30pm from the Front Hall
Years 6: 6.30pm
Wednesdays & Saturdays: All day children leave at 4pm or after matches (or can leave at 6.30pm on Wednesdays)
All day children can stay for prep and tea at school.
Saturday School
Saturday School is for all children in Years 4 and above. Collection is 4pm or after matches.