Our Educational Philosophy
Academic results are a crucial part of a Sandroyd Education, but alongside this, we place equal importance towards the essential character education of our children.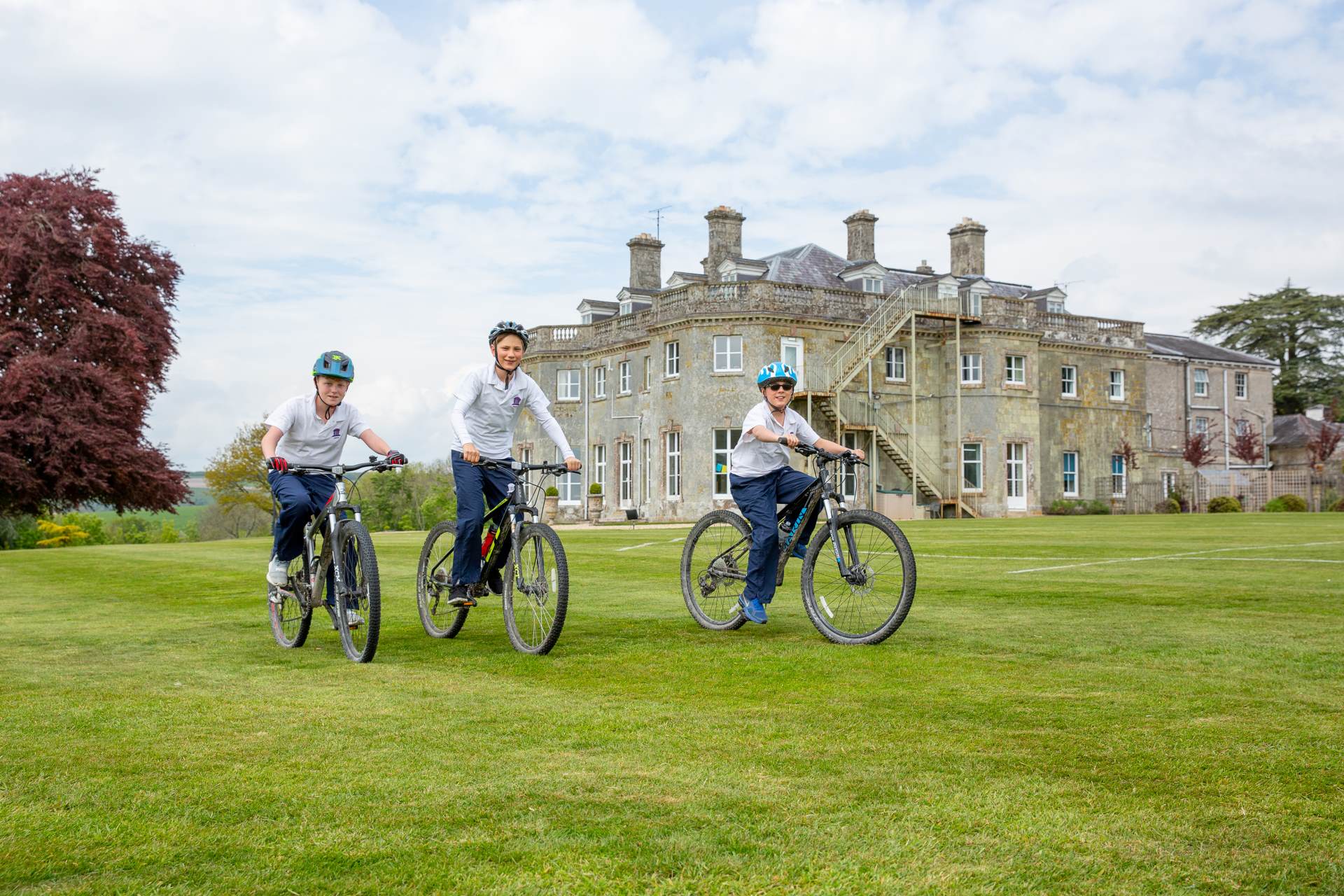 We believe that the formative years of childhood are at Prep School and during this time we encourage all of our pupils to develop vital life skills – not just for their time at school, but also for the rest of their lives.

We nurture pupils to be ambitious and try their hardest in all they do – to embody the school's motto (Niti est Nitere) "to strive is to shine". We also encourage them to communicate well, to listen and respond to the needs of others; to learn independently, as well as learn to be a good team member; to have confidence, as well as learning to be resilient, and to persevere when the going gets tough. All of this is at the very heart of what we do both in and out of the classroom.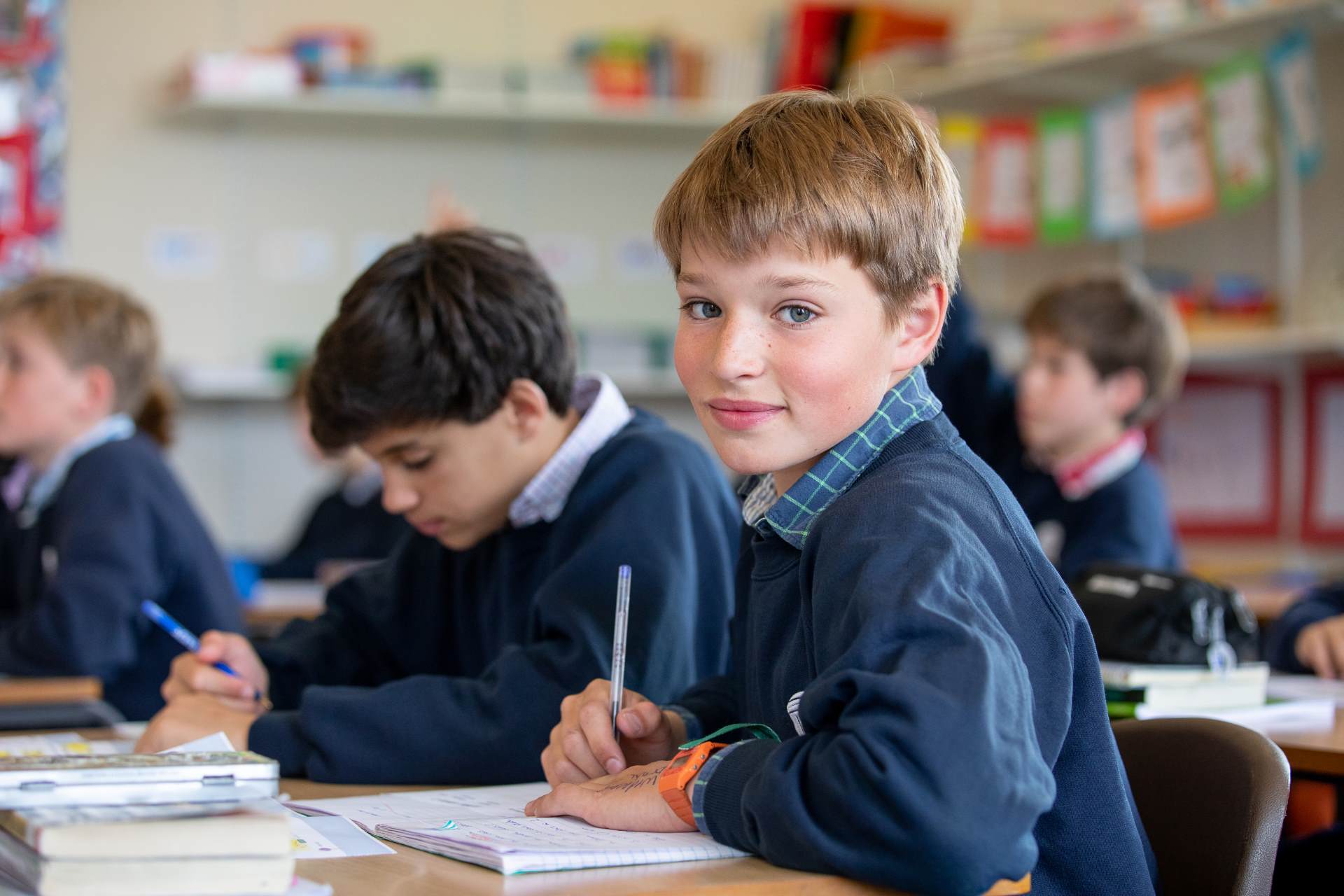 It is impossible to develop a child's character in the classroom alone; hence the significant amount of time spent on the sports field as well as in the performing and creative arts departments. Indeed our day is broadly split into academic work in the mornings and after lunch, children spend the majority of time outside. By working as part of a team either in a band, theatre production, or sports team, children continuously develop their social and emotional intelligence as well as share the joys of success and learn from failures together.

Pastoral care is absolutely central to everything that we do at Sandroyd. Our friendly and nurturing boarding environment equips children with the confidence and skills to really challenge themselves, to be happy, and to succeed.

We are unequivocally proud of the size of our school, creating a wonderfully unique family atmosphere that allows us to properly focus on the individual needs of each child at every stage of their education. It ensures that no child slips under the radar and everyone is challenged on a daily basis.

The result is that Sandroyd pupils really do stand out from the crowd. Don't just take our word for it; we're repeatedly told that our pupils are better prepared to face the demands of senior school successfully. Not just in their academic abilities, but, just as importantly, in the vital 'soft skills' of confidence, resilience, and self-motivation.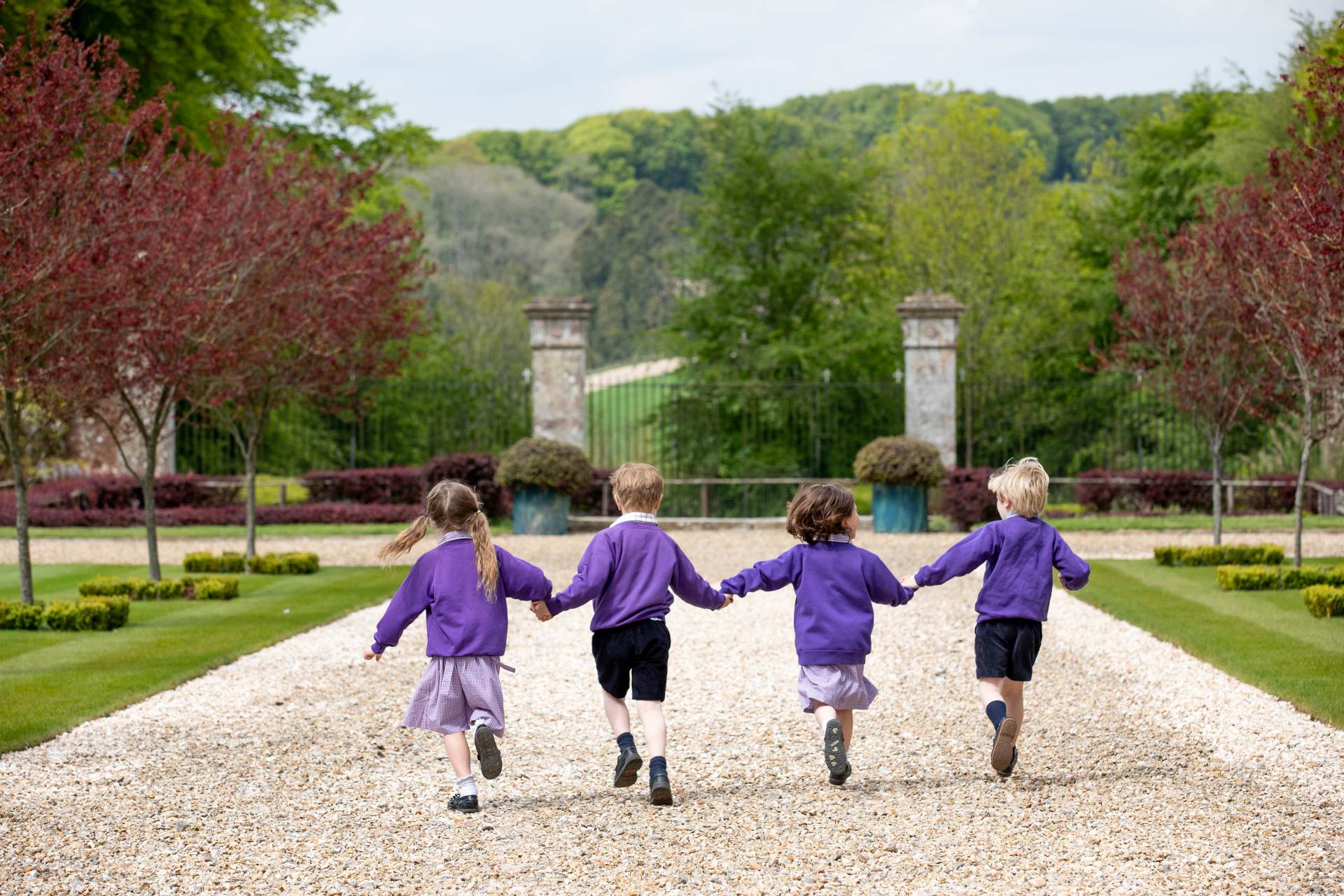 All of this takes place in our idyllic rural location, set in over 500 acres of parkland, on the Wiltshire/Dorset border. Due to our location, there's always time in the day for pupils to play and enjoy their childhood – be it riding horses or riding bikes, playing with pets or paints – or perhaps adventuring in the playgrounds or the woods!
Sandroyd's Mission Statement
We aim to ensure that each child's experience of Sandroyd is a thoroughly happy, enjoyable, and fulfilling one. Sandroyd provides a supportive environment that empowers children to flourish in their academic, cultural, sporting, and social endeavours.
We achieve this by:
Providing a caring and safe school environment that ensures all members of our diverse community are respected and treated equally.
Maintaining a harmonious and enjoyable working and learning environment, where rudeness and unreasonable behaviour from staff, pupils and parents are not tolerated.
The provision of a broad curriculum that, in addition to academic excellence, provides a significant extra-curricular programme that allows for the development of a child's character and confidence.
Small class sizes and an effective tutor system that ensure each child's skills and talents are nurtured and enhanced
Promoting the importance of manners, kindness and respecting others
In addition, the Governors are committed to:
Robust financial management to allow for investment in the facilities and equipment required to meet the aims of our mission statement
Reducing the school's environmental footprint