The Very Best Start
The Walled Garden is the home of the Pre-Prep at Sandroyd, open for girls and boys aged 2 – 7 years and offering them their first step into a Sandroyd education.
Location and Facilities
Situated in the original walled garden of the Sandroyd estate, the Pre-Prep building is purpose-built , designed by an architect in 2004, to provide an appropriate space for EYFS and Key Stage 1 learning. There are a number of adjoining classrooms, allowing children from different year groups to be separated during specific learning tasks, as well as providing opportunities to join together to share learning experiences.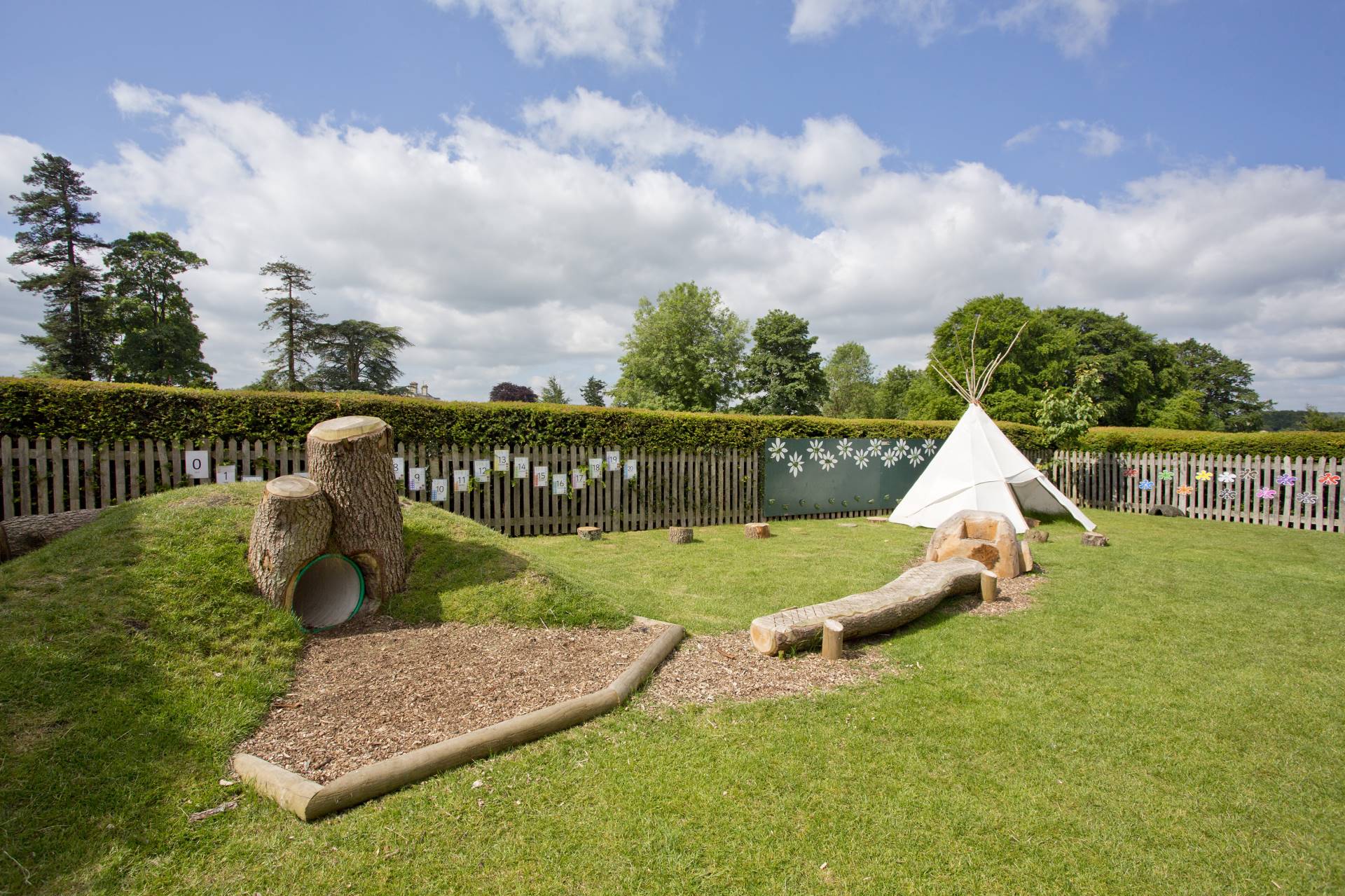 The Walled Garden Education
Education at Sandroyd can start at The Walled Garden in our Nursery from age two. Children then progress into our Reception class in the September of the academic year in which they turn 5.
The Walled Garden, Sandroyd Pre-Prep is the home to our Nursery, Reception, Year 1 and Year 2 classes and is a wonderful start to life at Sandroyd.
Toddler Groups
There are two baby and toddler sessions on offer at Sandroyd. These are open to the public and are an opportunity to meet local and like-minded parents with children of a similar age.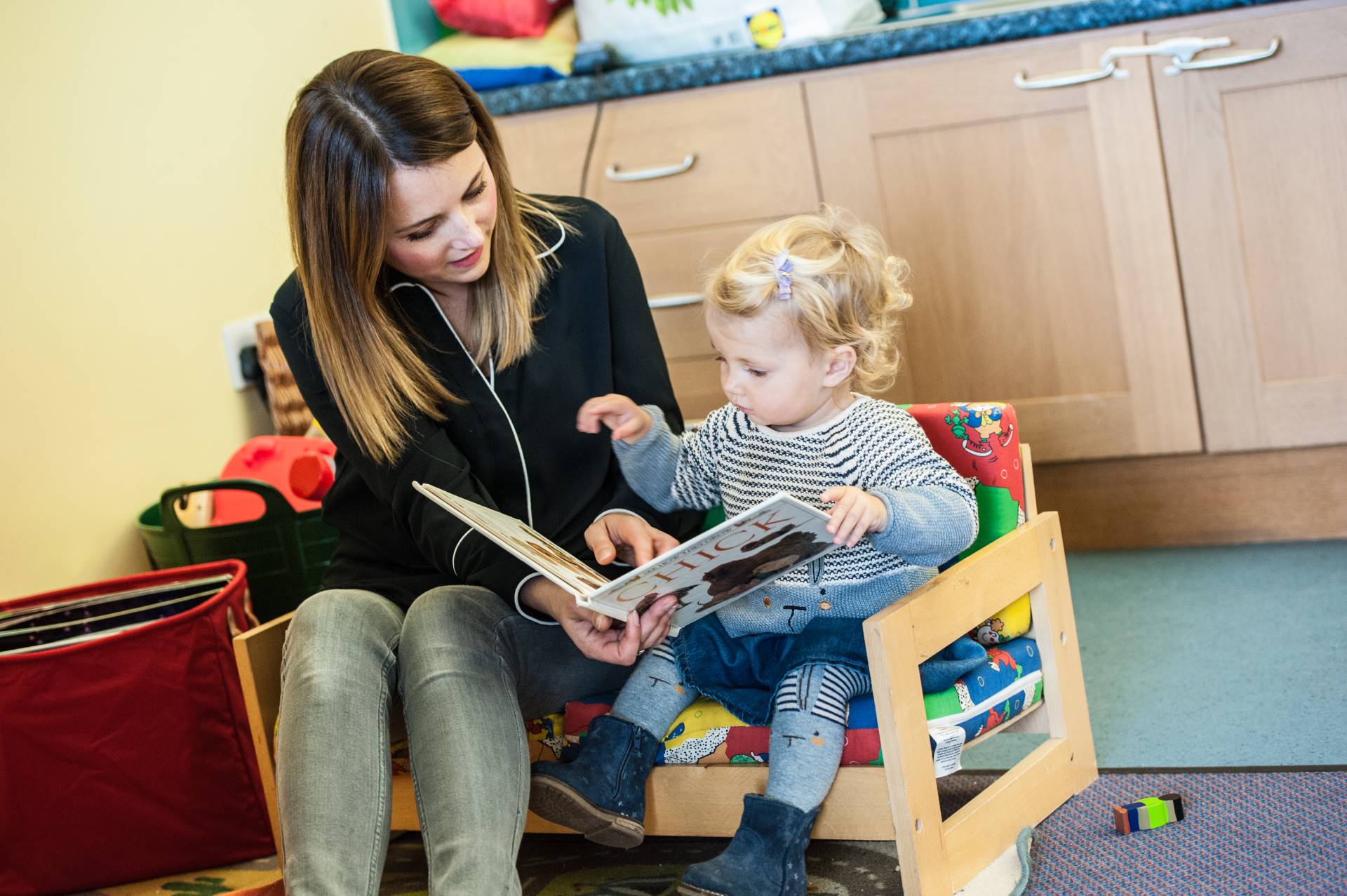 Next Steps
It is assumed that children who have attended The Walled Garden Pre-Prep will continue their education with Sandroyd into the prep school.
As the Pre-Prep children utilise many areas of the prep school they are familiar with their next step environment. To really embed this throughout the year there are a number of days and events that allows the Year 2 children the opportunity to further experience the Prep school and become more familiar with their new classroom in the Junior Wing.
Although the children will have spent much time in the prep school - during meal times, sports and activities - when they join the prep school in Year 3 they will no longer be taught in The Walled Garden, and instead will move to the main school building.
By starting Sandroyd in The Walled Garden, the transition into the prep school is smooth and provides a consistent education.
Food
A daily home-cooked lunch in the Prep school dining room is provided each day by our fabulous chef. Children are seated in family groups with staff members to promote healthy eating and table manners.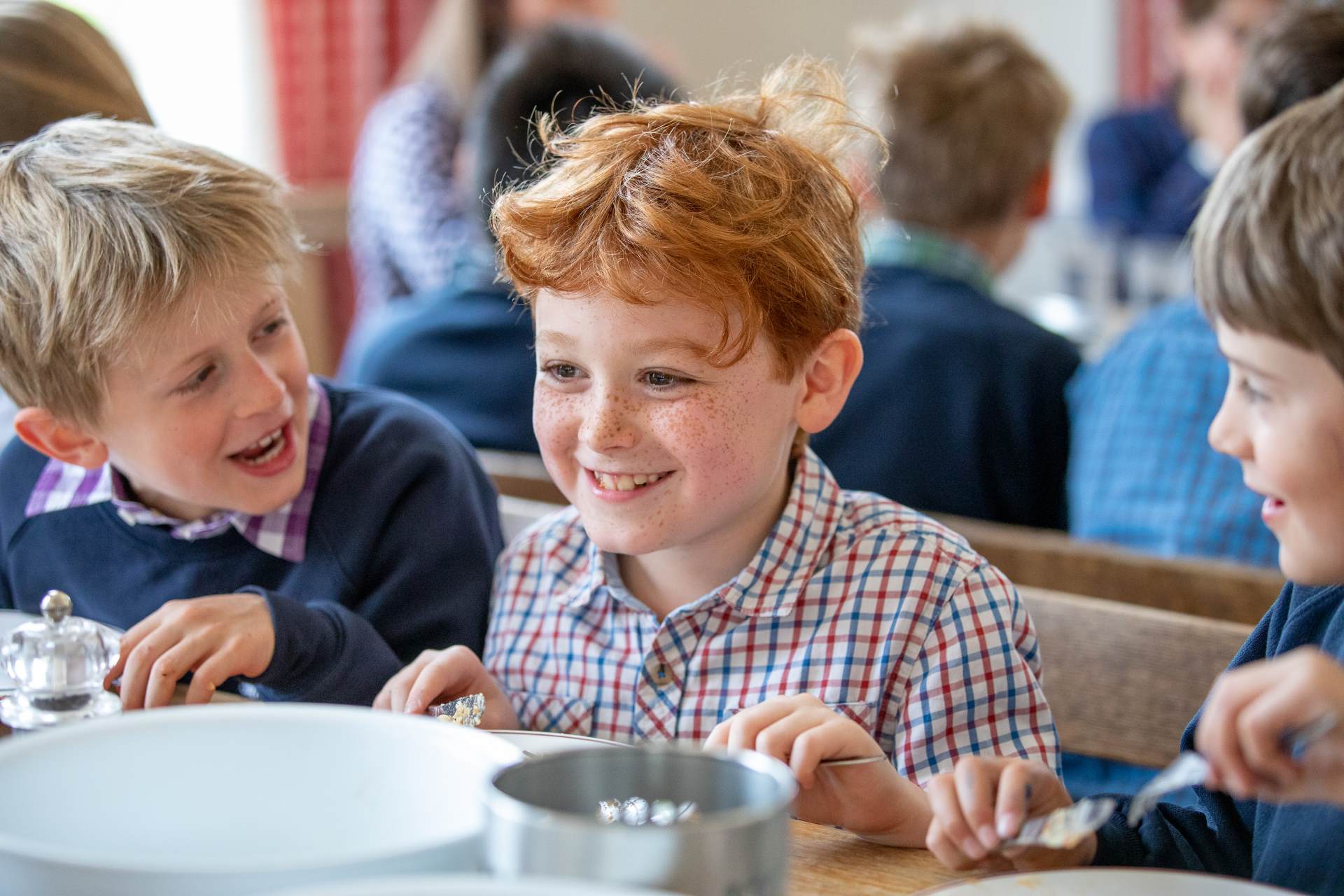 Wrap around care
After school activities are offered each day for Reception, Year 1 and Year 2 and may include an evening meal, should you need your child to attend slightly longer hours.