Admissions Process
We completely understand that choosing the right school for your family is a big decision, especially if you're considering boarding for the first time. But don't worry, we're here to help you every step of the way!
At Sandroyd, we love welcoming new families and showing them around our wonderful school. You can get in touch with our Head of Admissions, Dinah Rawlinson, and she'll arrange for you to meet with our Headmaster, Mr. Speers, and take a personal tour of the school. We're also excited to invite you and your family to our Pre-Prep and Prep Open Mornings which happen several times throughout the year.
We want to make sure that you have all the information you need to make the best decision for your family, so please feel free to ask us anything. We're more than happy to answer any questions you may have and provide you with all the details you need to know about Sandroyd.
Admissions Process
If you would like to take your initial interest further, the following steps complete the application process:
Register your child. Parents are encouraged to complete a Registration Form and return it to the Head of Admissions, together with the Registration Fee, as soon as possible. Whilst Registration doesn't guarantee your child a place at Sandroyd, it does gain them a place on our admissions list. When spaces are limited, preference is given to those families who have registered earliest. As a small and popular school we do encourage early Registration.
Taster Day . All registered children are invited to a Taster Day or Taster Boarding session. This Taster Day allows your son/daughter to experience school life and boarding on a normal school day.
Assessment Morning. All registered children will be invited to an assessment morning the year before they are due to start. This is to ensure that we are the right school for their individual needs. It is an informal assessment that enables us to gain a snapshot of their ability in the classroom.
Receive a formal offer of a place. An offer of a place will be made shortly after the assessment morning. At this stage, we then ask parents to secure the offered place by paying a deposit.
New Children's Day. All new children are invited to our New Pupils' Day, which is held in June each year. This is a wonderful day where new children join their peer group for a 'normal' school day with their parents welcome back to join the afternoon tea.
If you have any queries about admissions at Sandroyd or you would like to arrange a visit, please contact Mrs Dinah Rawlinson, Head of Admissions on 01725 530124 or email [email protected].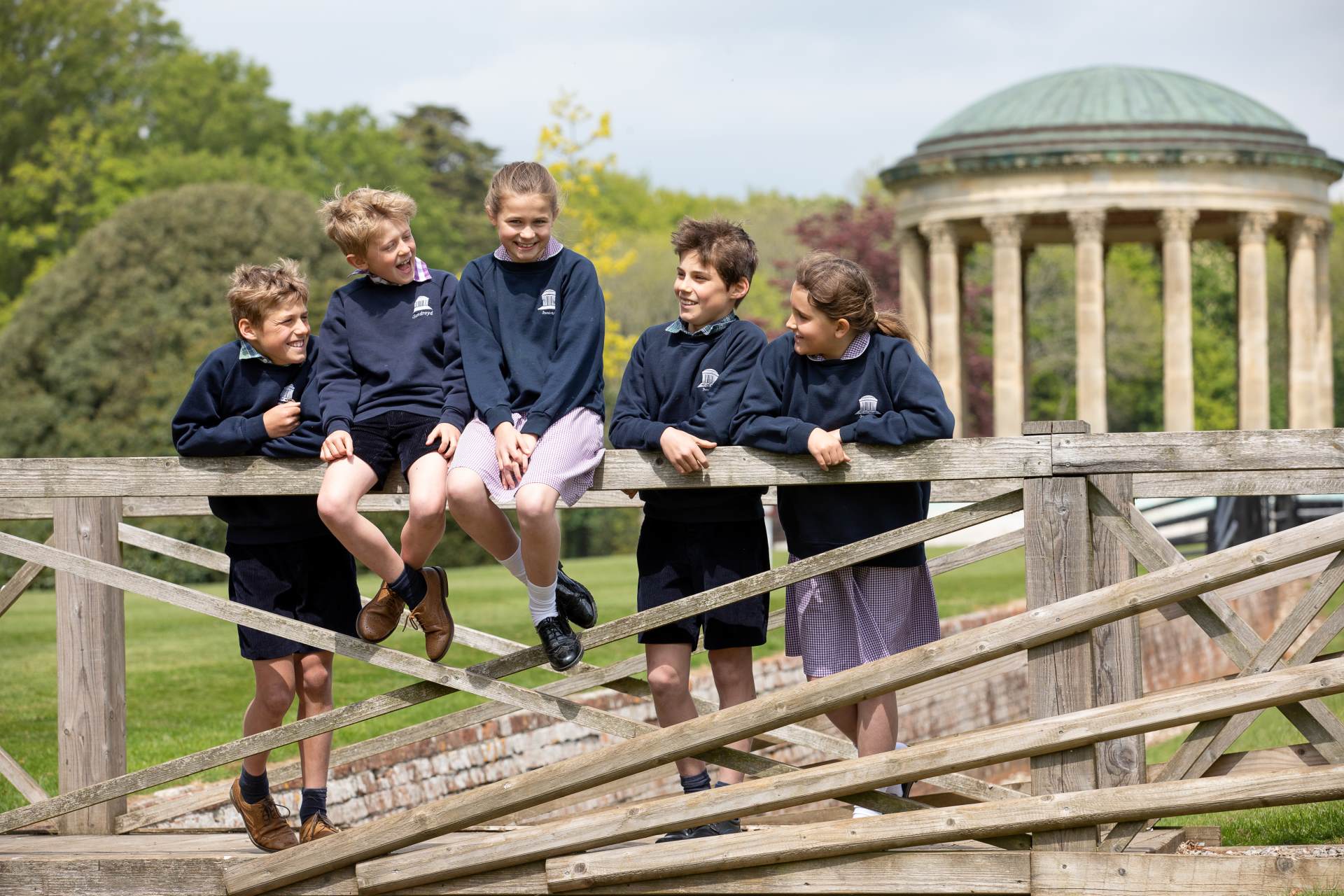 Escorted Travel
If required, the School Office will arrange transfers to/from the airport at the beginning and end of term and half term and at exeat weekends (where applicable).
We use a local taxi company whose drivers all have enhanced DBS clearance and who have experience of checking in unaccompanied minors. On occasions, it may be school transport with staff who accompany the children to or from the airport. When flights permit, we will arrange shared transport to reduce the cost to parents and on some occasions, a member of staff will travel with them to the airport to help with checking in.
There is also an escorted minibus service to/from Exeter at exeat weekends and half terms, and again, parents may book their children onto this through the School Office.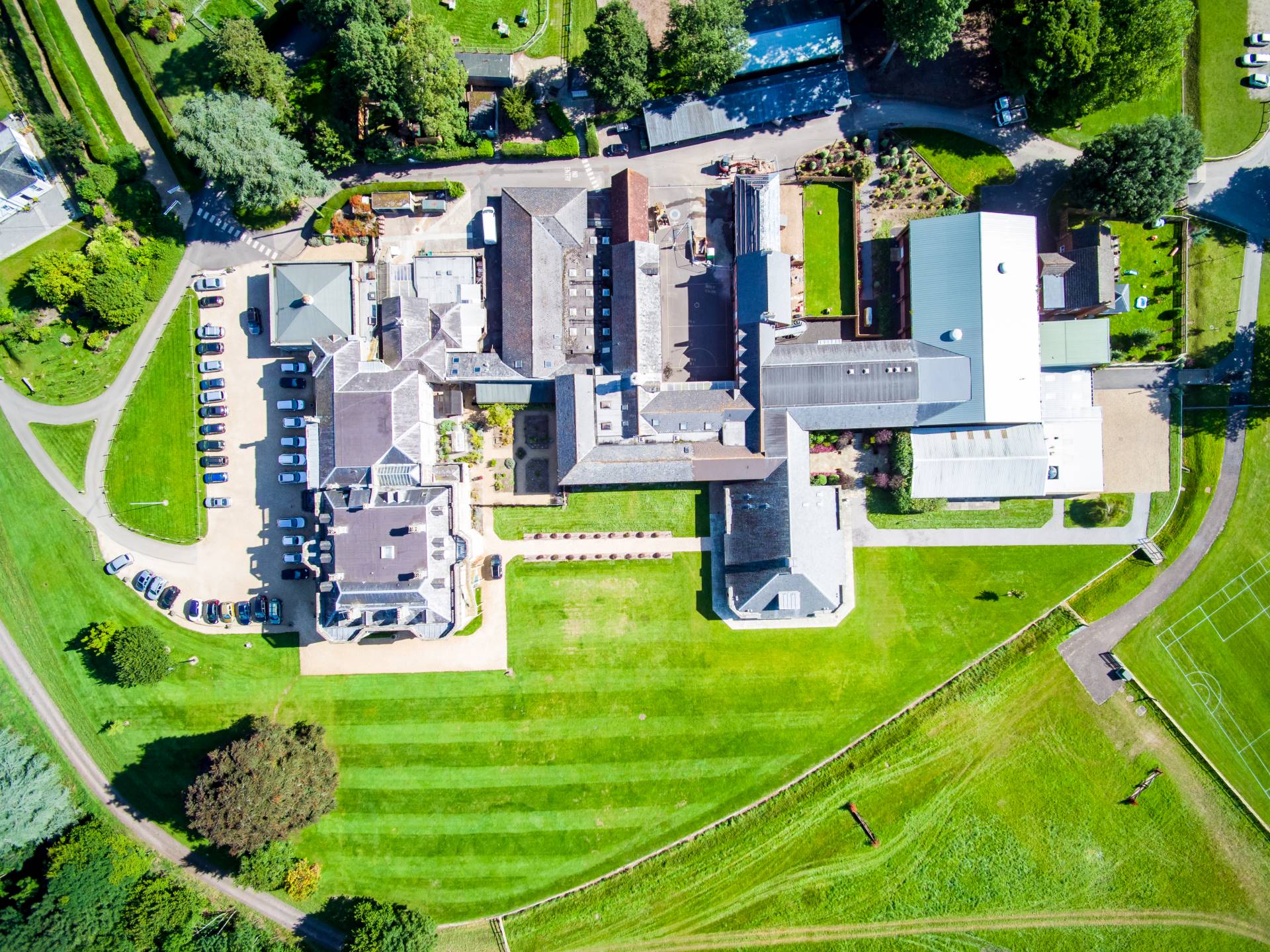 Admissions FAQs
Sandroyd is a Boarding School. Does my child have to board?
We have approximately 130 boarders in the Prep School. All of our Year 7 and 8 children are encouraged to board, and this is one of the many reasons why parents select Sandroyd. However, there is no expectation that day children will have to board during their time at Sandroyd.
For further information on Boarding please visit our Boarding FAQs