Headmaster's Welcome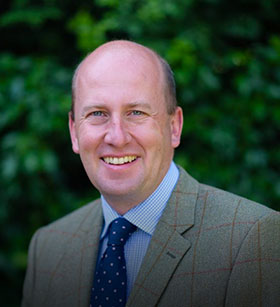 Alastair Speers,
Headmaster
Welcome to Sandroyd Prep, Pre-Prep and Nursery.
Sandroyd's academic results are continually outstanding, and this summer our boys and girls have continued our long-standing tradition of winning places and awards to the top independent schools in the country. Whilst this is superb news and something which we continue to be very proud of, I believe that a Sandroyd education offers so much more than just academic excellence.
Read more
"A busy, caring family-run school in a magical setting that prepares youngsters for top-drawer boarding schools."
Please click here to read the Good Schools Guide review of Sandroyd.
Why Sandroyd?
We firmly believe that character building and an emphasis on establishing solid life skills are as important as a child's academic results.
The formative years of childhood are experienced during Prep School, with these life and educational experiences lasting way beyond childhood and far into our pupils' futures. We nurture pupils to be ambitious; to question and to challenge, and to try their hardest in all they do. Our pupils are taught to recognise and embody the school's motto "Niti est Nitere" (to strive is to shine).
We also encourage them to communicate well and to listen and respond to the needs of others; to learn independently, as well as learning to be a good team member; to have confidence, as well as learning to be resilient, and to persevere when the going gets tough.
Learn how this is achieved