Purple Pages
Limited edition Jocelyn Galsworthy Sandroyd Print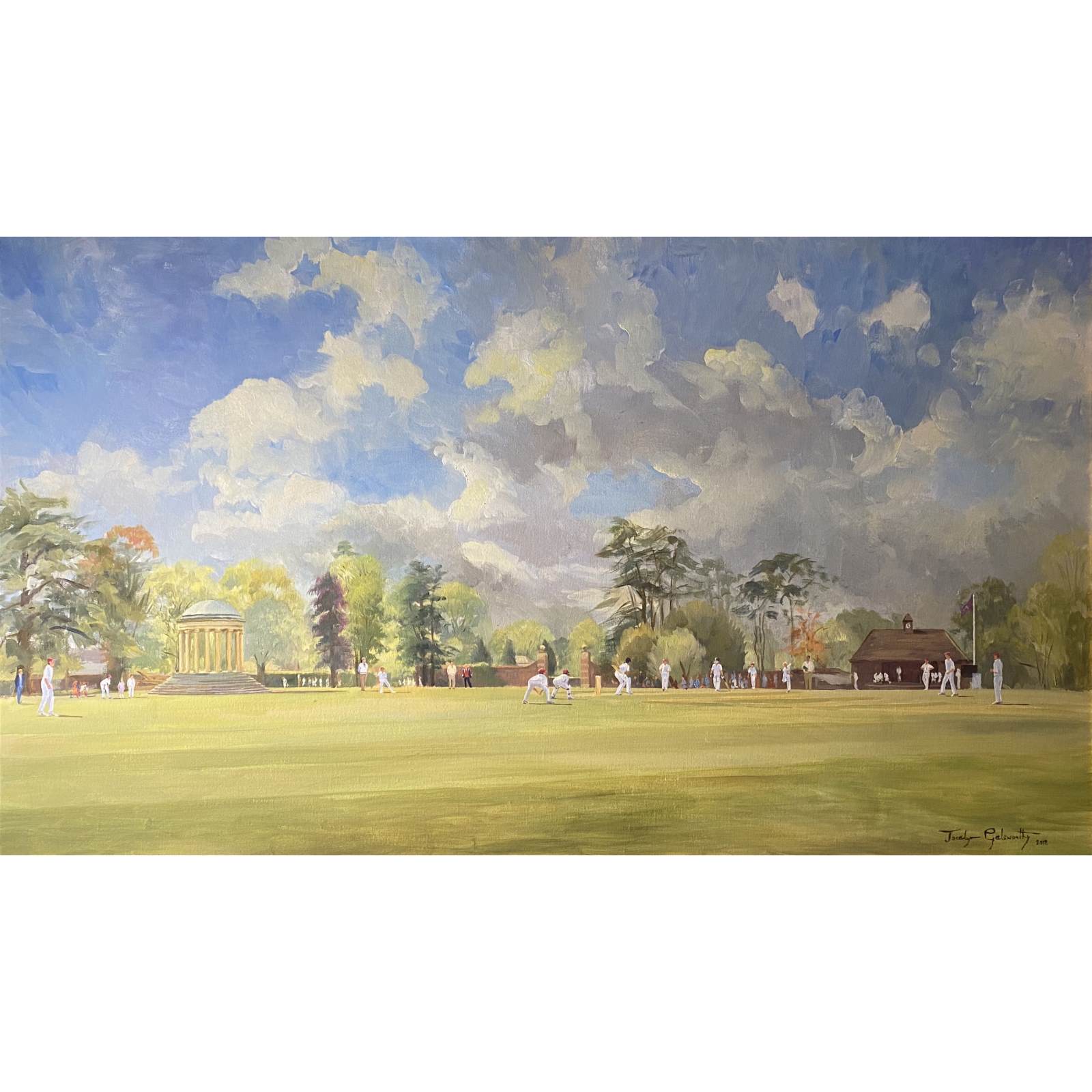 From an oil painting by well-known artist Jocelyn Galsworthy, particularly known for her highly acclaimed paintings of English and International cricket scenes, this limited edition, signed print of an idyllic Sandroyd scene would make a lovely memento for years to come. Click here to see the painting in more detail. Print measures 43cm x 64cm to edge of border, unframed £125. Click here to order.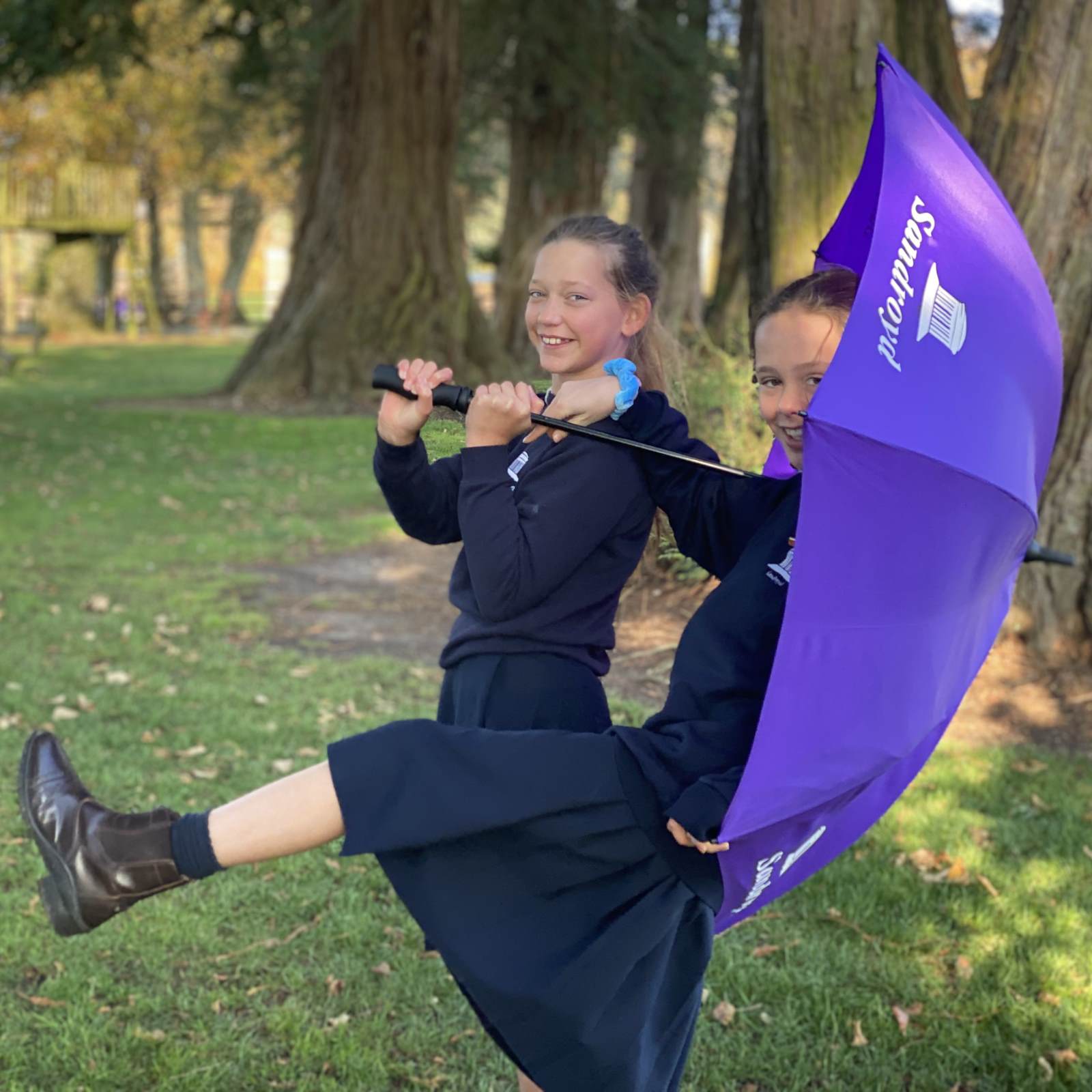 Sandroyd Umbrellas
Classic Golfing umbrella with plastic moulded handle and plastic spike in Sandroyd purple with four Sandroyd logos in white. Purchase one for £25 and you'll never get caught out in the rain again! Click here to order.
Sandroyd Leavers Cushion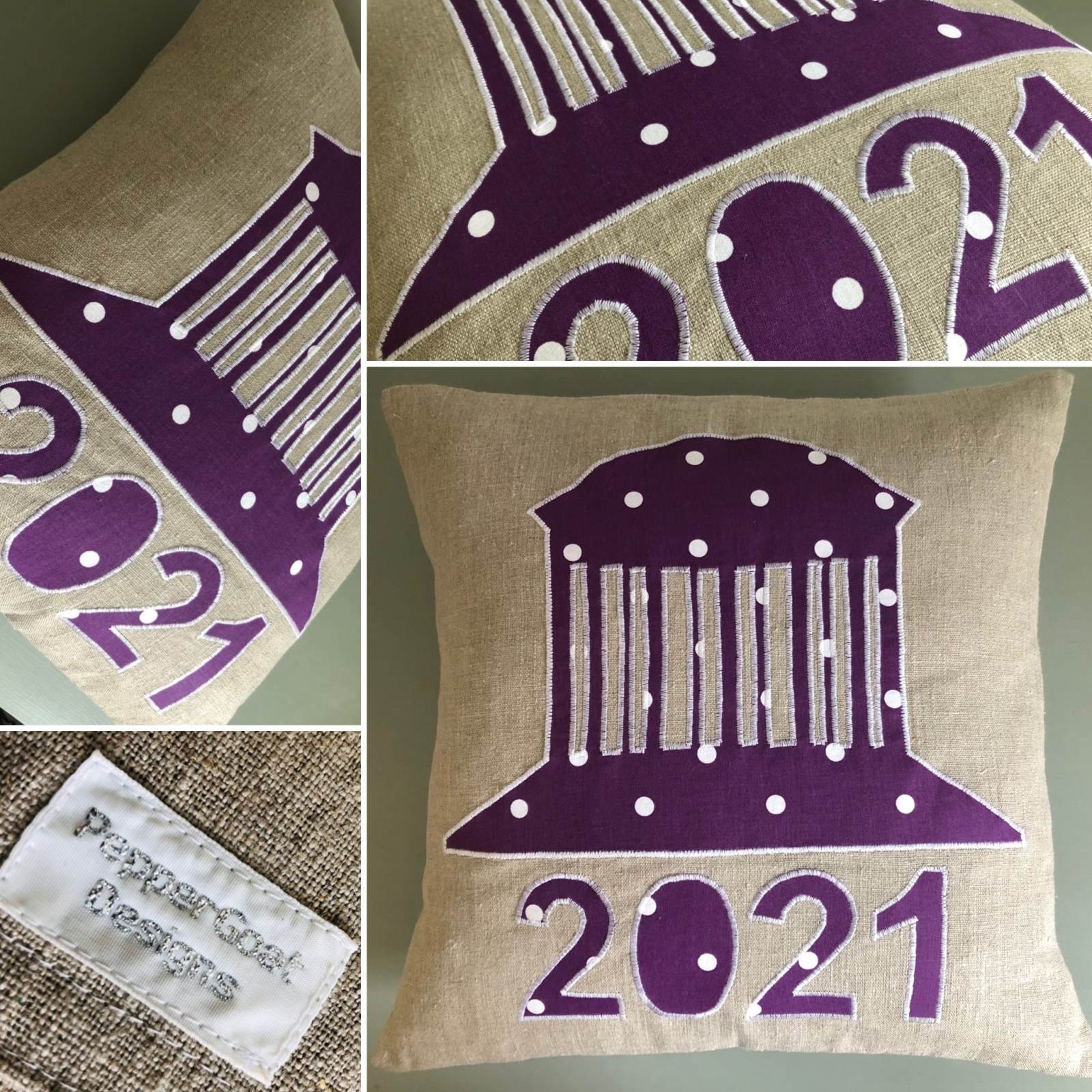 These beautiful cushions lovingly made by Mrs. Pepper are available to order for this year's leavers. Made with a lovely soft linen fabric, they come with a luxurious duck feather insert and measure 18" square. Each cushion is £40 including the feather insert. Please contact Mrs Pepper to make your order. Other dates can be applied for siblings - please just ask.