Performance Arts
A rich creative timetable puts creativity at the centre of Sandroyd School life. Artwork adorns the walls, music fills the corridors and dramatic performances give all children the opportunity to take to the stage in front of friends and family.
MUSIC
Music is at the heart of school life. Sandroyd children's enjoyment and enthusiasm is palpable and you will rarely walk around the school building without hearing music filtering down the corridors. Classroom music lessons are fun, often practical, and include singing, composing, listening, and a cross-curricular approach which includes dance and drama.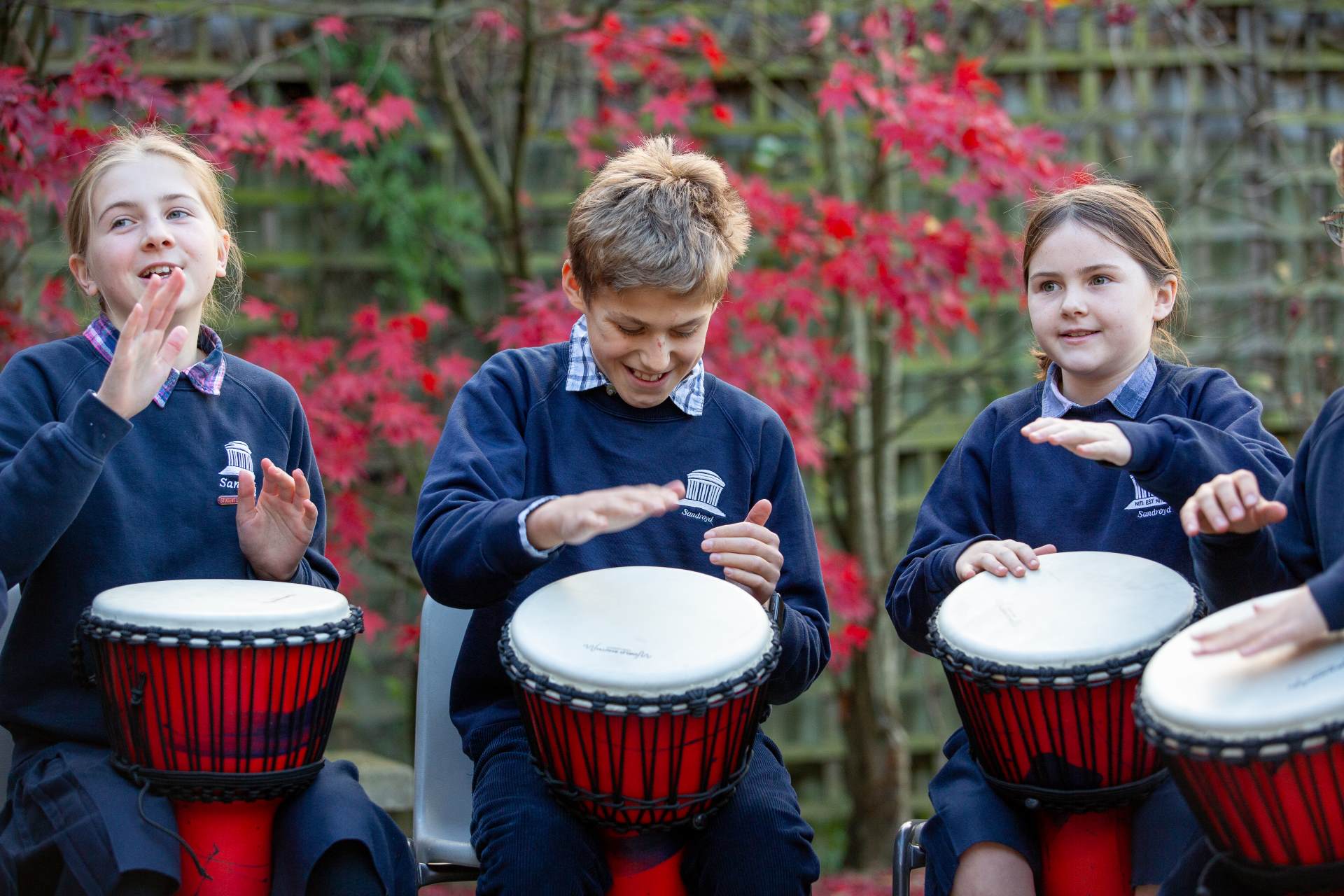 We have a rich and diverse range of ensembles that encourage the children to foster the joy of making music with others. Most children learn at least one musical instrument through our team of visiting music teachers. Groups include junior orchestra, senior orchestra, junior choir, senior choir, chamber choir, flute group, ukulele group, saxonets, and several rock and pop bands. With six different ensembles at the last count, there really is something for everybody at every stage of their musical journey. Five choirs supplement our ensembles and the vast majority of children are choir members.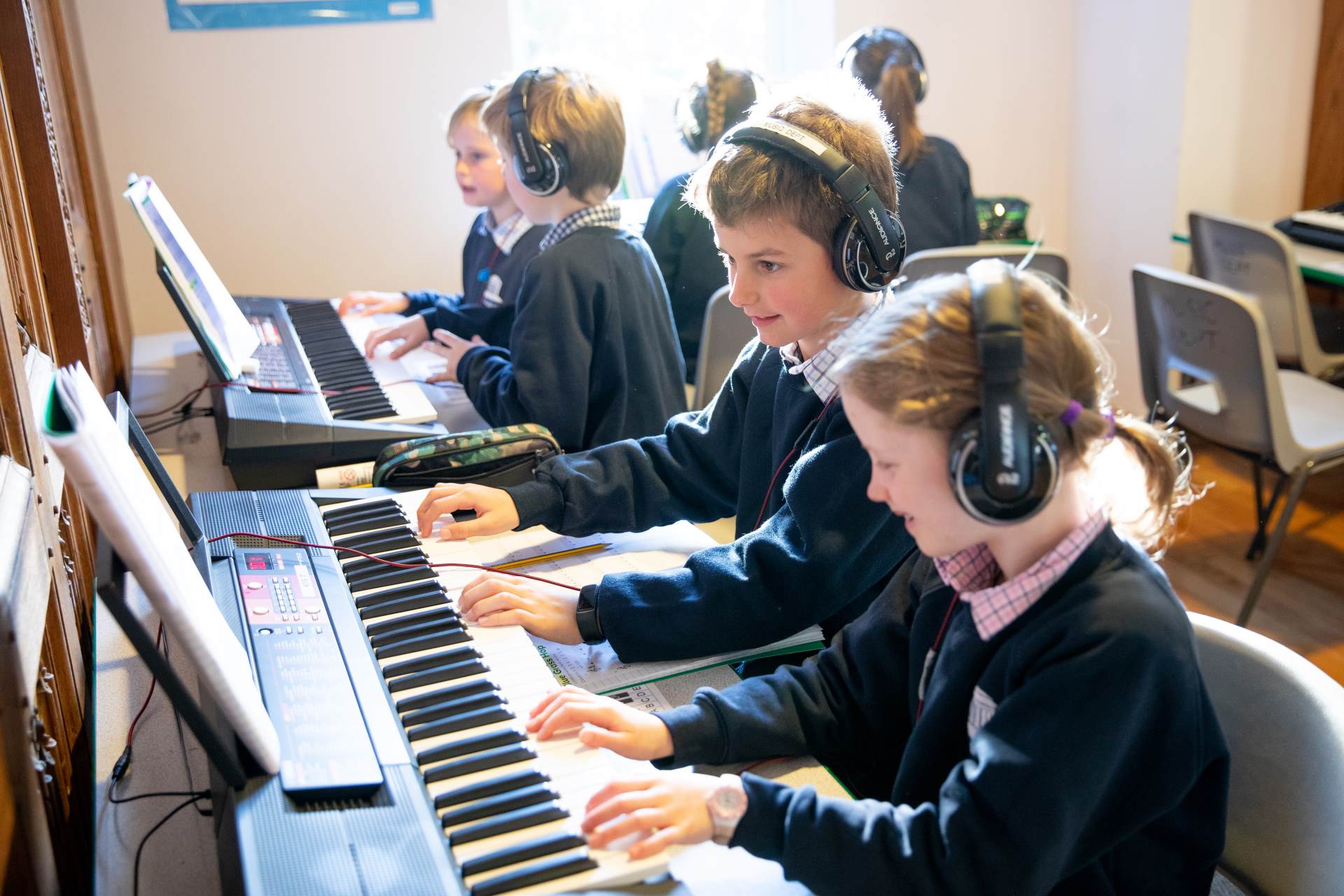 Musical performances are plentiful and provide many opportunities for children to demonstrate their talents, whatever their experience and ability. With workshops and trips to concerts as well, children at Sandroyd have a very active musical life.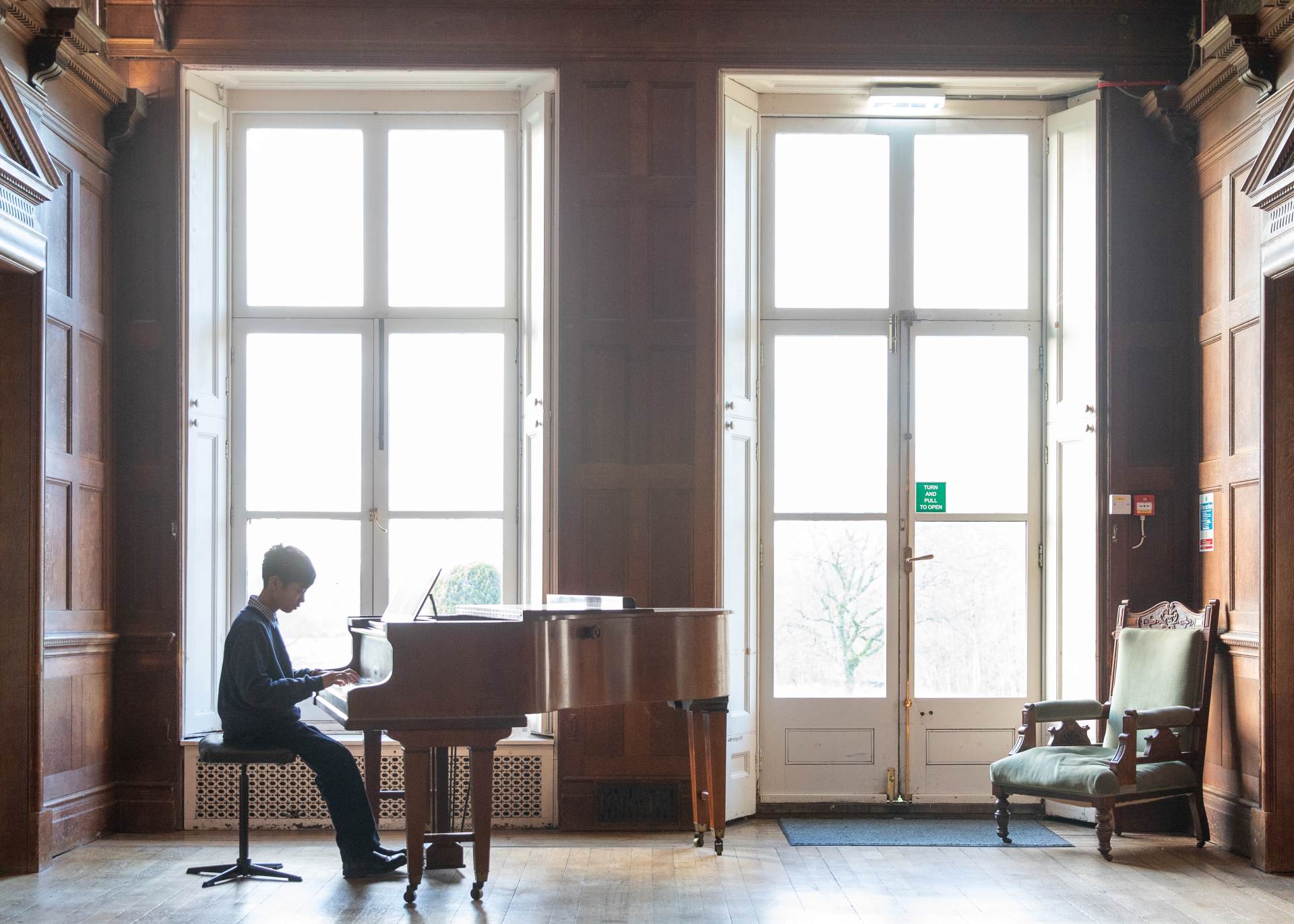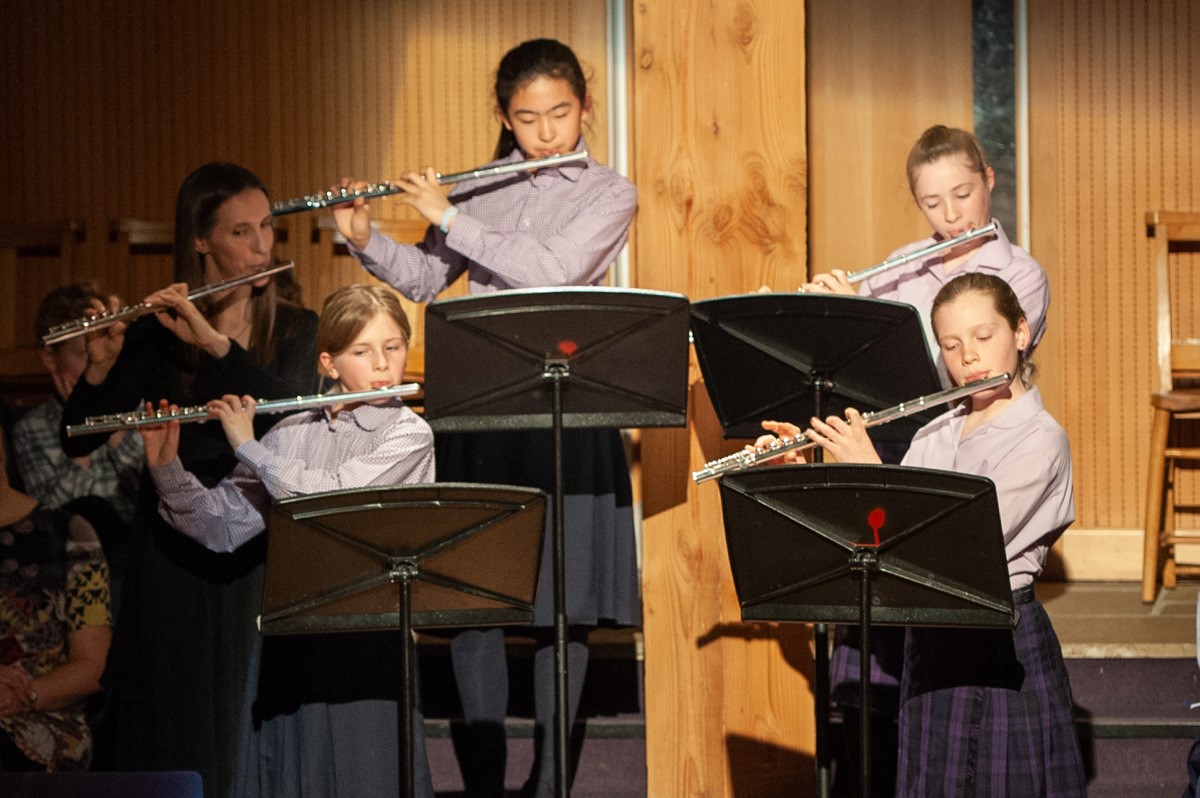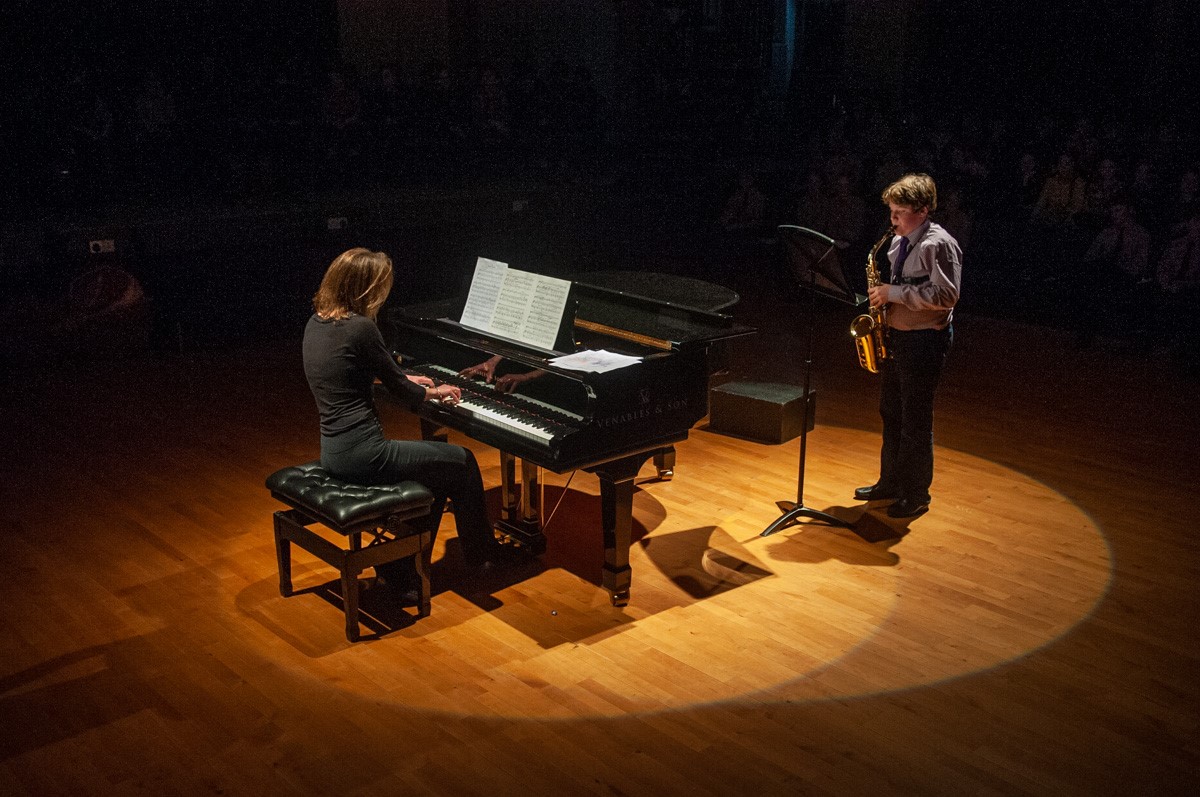 DRAMA
From Reception to Year 8, all children develop their speaking and listening skills, their imaginations and their acting talents through Drama. Christmas celebrations are a highlight of the year. Children in the pre-prep (Nursery, Reception, Year 1 and Year 2) proudly stage their own Christmas Nativity in our Theatre. Children in Years 3 and 4 take part in a Christingle in the Middle, and the prep school (Years 3 and above) end the term with a Carol Service.
Year group productions are always a treat and children work as a team to design sets and perform on stage. Year 8 children leave Sandroyd with a bang, ending their final year with an outstanding production.
LAMDA, Trinity Musical Theatre and ABRSM Drama lessons are very popular extracurricular activities. Available from Year 3, more than XX children have lessons and can opt to take either group or individual examinations.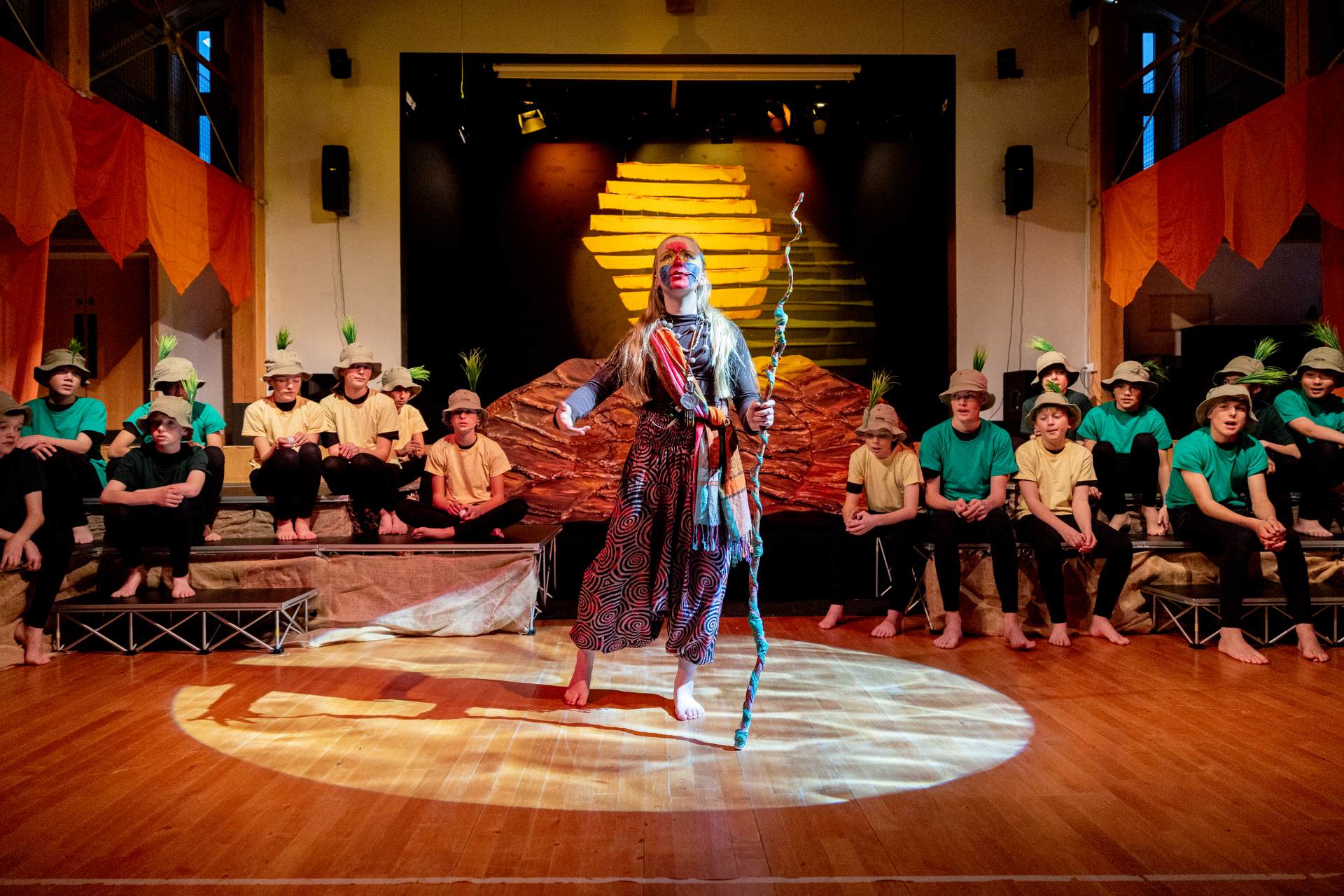 Year 8 production of The Lion King, 2021
DANCE
Our dance clubs allow Sandroyd children to enjoy the physical and social benefits of dance in a safe, caring, positive and informal environment. With clubs for all age groups, our children can build their confidence and social skills, learning discipline and respect, whilst developing their basic dance technique, coordination, musicality, balance, posture and rhythm.
Individual, duo, small and large group dance sessions are available for the pupils to take part in. These include Boys Dance Crew, Street Dance, RAD Ballet, Tap and Modern Dance. These sessions take place in our purpose built Dance Studio and are run by our wonderful team of Peripatetic Dance Teachers.
Additional information about dance sessions is available by contacting our admissions office or the Performance Arts Team directly.
Dance Showcase 'Back to the 80s', 2021