Performance Arts
At Sandroyd we believe in allowing the children to be creative and the Performance Arts play a central role in Sandroyd life. The children have weekly Performing Arts lessons which include music, drama, and dance throughout the year as well as multiple opportunities to work with specialist teachers. As part of the curriculum, each year group has an opportunity to perform in a production which starts right from our youngest children in Nursery and The Walled Garden with a Nativity, progressing all the way through to a Pantomime and Shakespeare skills, and culminates with a full musical production in the autumn term for our Year 8 children.
All children from Year 3 to Year 8 also have opportunities to take part in additional Performance Arts sessions through our STRIVE and evening activities programmes. This is split into the Junior and Senior parts of the school and allows for the development of our larger orchestras and choirs as well as rhythm, drama, music theory, electronic music skills, and vocal training sessions.
Year 8 production of The Lion King, 2021
MUSIC:
Music plays an important role in the life of the Prep School. We aim to provide an exciting musical education to all children, catering for all abilities and styles of learning.
Our classroom music curriculum fosters a love and appreciation of music. Children in the Prep School participate in class group instrumental schemes and study all genres of music, and music theory, and those in the senior part of the school also study music technology.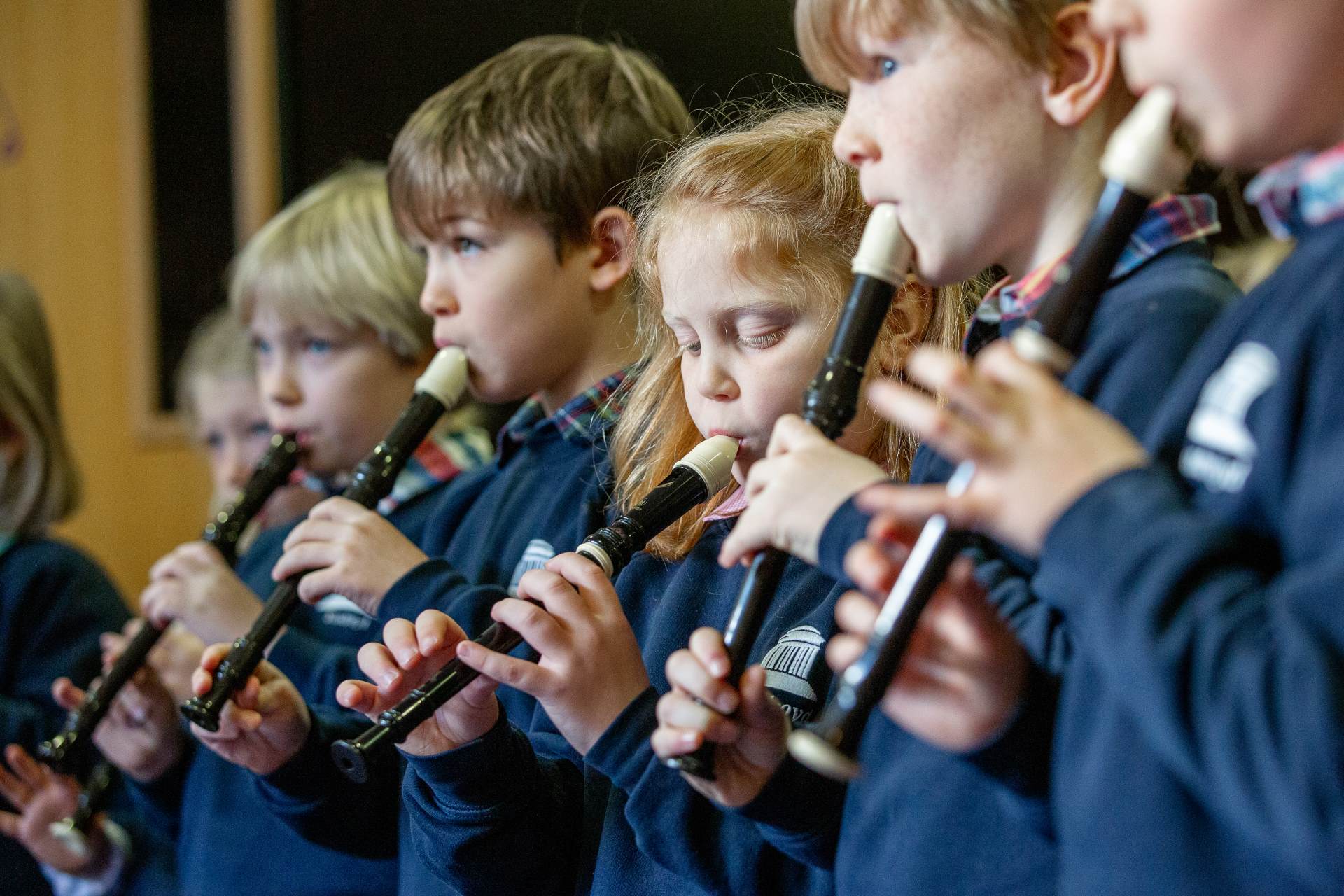 DRAMA:
Drama fosters the skills and confidence to stand before other people and present to them, developing key life skills and ones we seek to develop from an early age.
Our drama curriculum centres around performance skills taught during the development of year group productions. As important, specific skills such as improvisation, public speaking, backstage, and theatre tech are also explicitly taught within lessons. Throughout the year the children are encouraged to showcase these skills and support productions.
DANCE:
Dance is included in the Sports and Performance Arts curriculums. The project-based Performance Arts curriculum lends itself well to encompassing dances from other cultures and countries as well as developing dance skills for classroom-based performances and large scale productions, for example in our recent Year 8 Productions of The Lion King Jr, Bugsy Malone, Wizard of Oz and Wind in The Willows.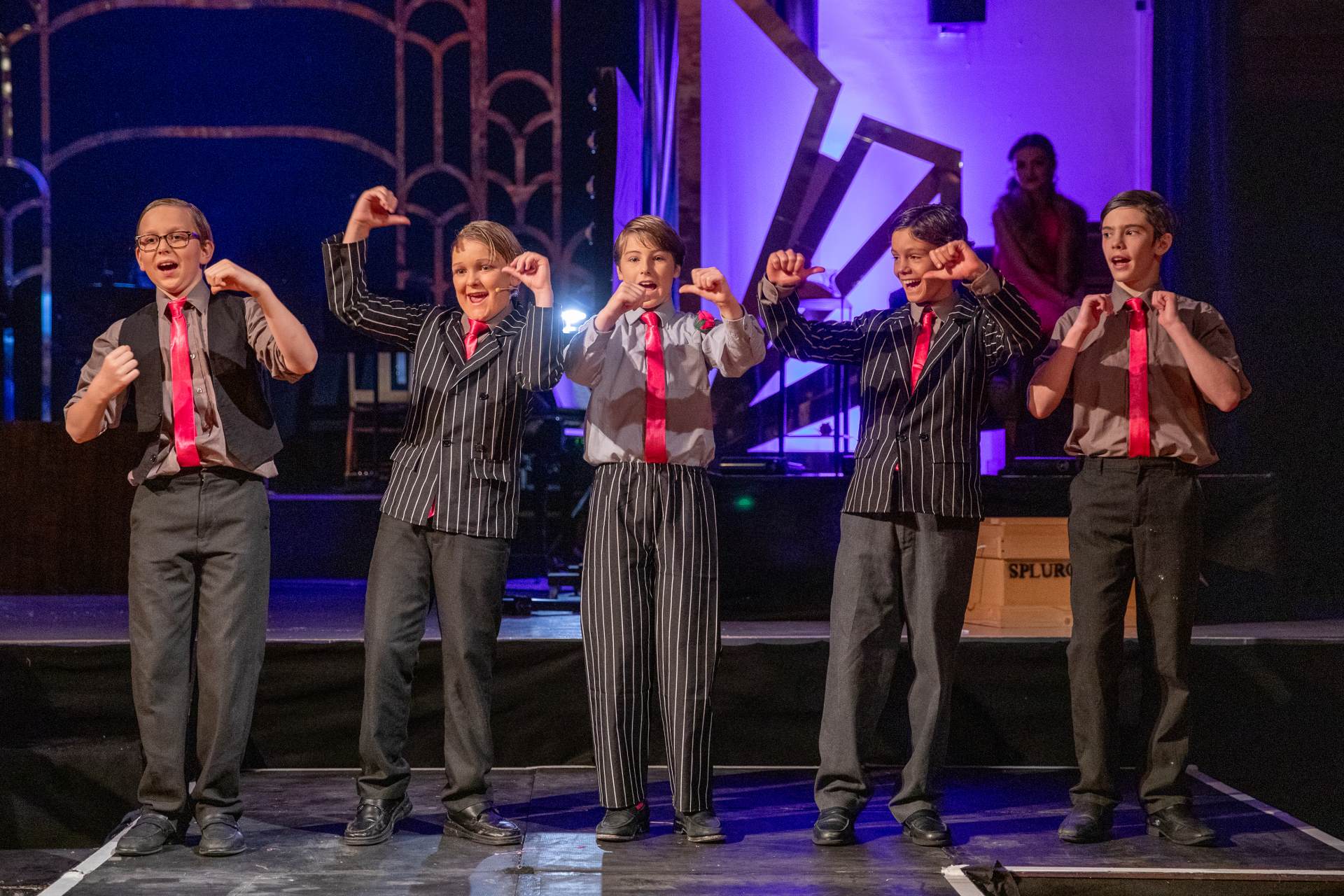 Year 8 production of Bugsy Malone, 2020