Boarding at Sandroyd
Boarding is a significant part of a Sandroyd education. It is a very special and positive experience, one we have been at the forefront of since our foundation in 1888.
When lessons are over for the day, there is an opportunity to be with friends, talk about the things that are important for each age group and share all the good experiences that such a happy and purposeful community can provide. Everyone can thus feel that special sense of belonging to a close-knit boarding family.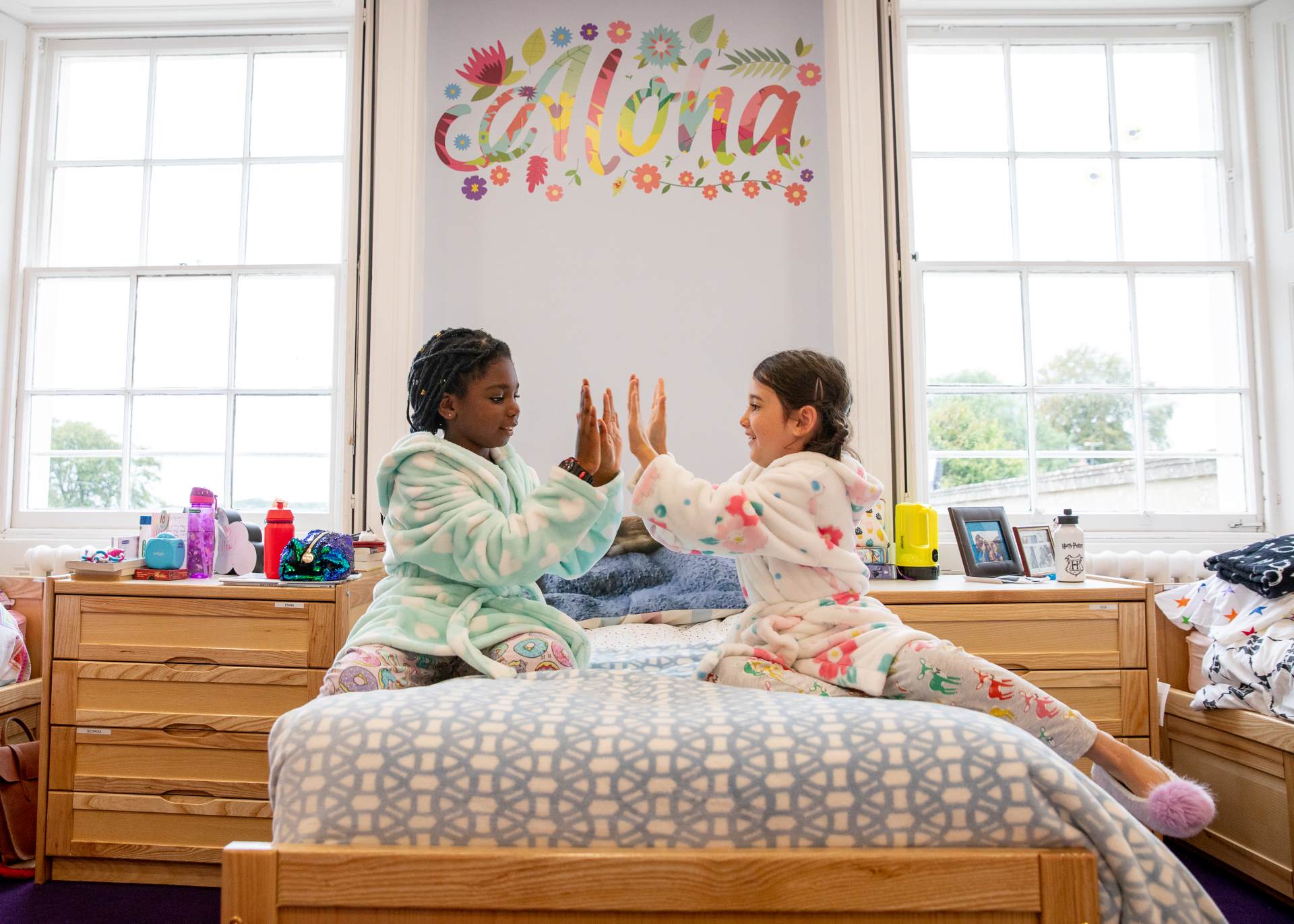 All children in years 7 and 8 are expected to be full boarders and as such, many of the children in the lower years will do some boarding. The first weekend of every term is an 'All-In' weekend when everyone who boards will stay in for a range of exciting activities.
Full boarders stay overnight from Monday to Saturday. However, because of the numbers we have staying in at the weekends, we don't place onerous restrictions on boarders having to stay in on a Saturday or Sunday night. If they would like to go home, or if they are invited home by another boarder, then they are welcome to go out (with the exception of the All in weekends).
The number of games, hobbies and activities available for the boarders is almost limitless. Our extensive grounds and magnificent facilities mean that interests and talents can be nurtured and developed in whatever direction they may lie. During the week there is a programme called 'What can I do in the evening?', Saturday films or pizza nights are a particular favourite in the dorms, as well as whole group activities such as race nights, discos, million-pound drop, Sandroyd's Got Talent, camping, fashion shows, and pasta making.
Sundays, in particular, are eagerly anticipated. After a hearty breakfast, the children can enjoy a variety of activities including bike rides, den building, apple pressing, horse riding, talent competitions, cookery, internal laser tag – the list goes on!
Children thoroughly enjoy the 'upstairs' experience at Sandroyd: junior children can relax with some television, quiet reading, board games or communal stories, while the senior boys and girls in their dedicated wings are given more freedom to make their own choices. Bingo nights, Scottish Reeling and smoothie making are amongst many of the highlights.