Staff Profile - Meet the GAPS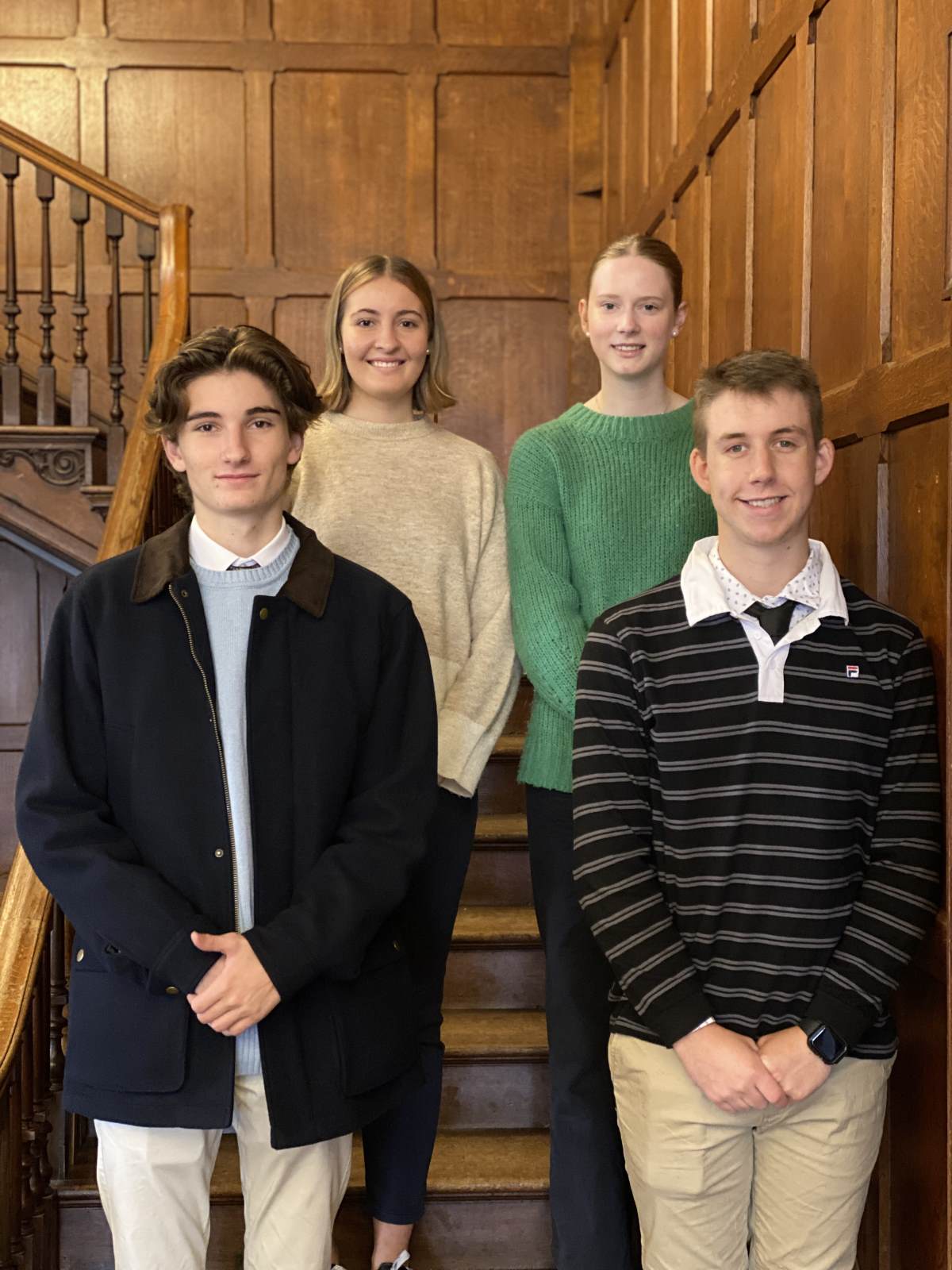 Josh Banks (Bottom Left)
Whats your job title?
I'm in the ever changing role of a 'Gap'
Where are you from?
I'm from Sydney, Australia and more specifically the North Shore/Northern Beaches area
What's one thing you're really bad at?
I've been told my handwriting isn't too flash
What's a skill you'd like to improve on?
I'd love to improve on my limited French ability as being bilingual is something I admire in others.
If you could have a career in anything, what would it be?
I dream of being a commercial pilot, hopefully in the long haul international market. I just received an offer from the University of New South Wales for a degree in Aviation, so it's looking possible!
Do you like traveling? What's the best place you've travelled to?
Travelling is an experience I can not recommend enough. You learn so much, grow as an individual and take such an appreciation for everyday things that you didn't beforehand. My favourite locations would have to be Vietnam and Maldives. Nothing beats a Chicken Pho and Lime Soda in a noodle bar in Hoi An, or a cocktail by the pool in the Maldives
What's your idea of a perfect day?
An iced latte with avo and feta on sourdough on the beach sprinkled with some surfing.
Ines Haszard (Top Right)
What does your job entail? What is a typical day like?
Waking up the children, helping them with breakfast, assisting with office jobs such as register, helping with PE lessons and games sessions. Handing out 'trolley', helping with reading and the evening routine.
What motivates you at work?

Helping others and being part of a community.
Are you a morning person or a night owl?

Definitely a night owl!
When you were a kid, what did you want to be when you grew up?
A hairdresser, which comes in useful when helping the girls with their hair in the morning!
Luke Pirlot (Bottom Right)

My name is Mr. Luke Pirlot. I am a gap student for the year and I come from Launceston, Tasmania in Australia. In Australia, I worked as a sales assistant in an IGA (small supermarket) and as a bartender at the Launceston Horse Races. I went to school at St Patrick's College in Launceston. I like playing sports such as AFL, cricket, tennis, and basketball. I love traveling and it's the main reason why I wanted to do a gap year in England. While I'm over here I would really like to travel all over Europe but especially Spain, The Netherlands, Belgium, and Croatia.
I have 2 pet dogs back at home named Jet and Mac and they are both Australian kelpies. When I'm not working I like to listen to music and binge-watch anything on Netflix. A person who inspires me is an AFL player named Scott Pendlebury as he is a great leader on and off the field.
Lani S-S (Top Left)
If you could have a career in anything, what would it be?
I would love to be a primary school teacher. I enjoy working with children and am very passionate about education so being a teacher would combine these and make for a dream career.
Where are you from?
I am from a small country town called Goondiwindi on the border of Queensland and New South Wales in Australia, it's about 5 hours south west of Brisbane.
Do you like reading? What's the best book you've read recently?
I'm not a big reader, however I am making it one of my goals to get into reading over my gap year. At the moment I'm reading "Where the crawdad's sing" by Delia Owens, and whilst I've only read a few chapters it is a very good book.
Are you a morning person or a night owl?
Definitely a night owl, however working here will make me a morning person having to wake up all the kids in the morning for school.
Are you a coffee or tea person? Neither, I like hot chocolate
What's your favourite season?
Definitely Summer