A Fantastic Hockey Season
Sandroyd girls have had some impressive successes in hockey this term. Our Head of Girls Games, Faith Golding, put's this down to the philosophy for the games programme, which is to give the girls as many opportunities as possible to gain a love of the sport.
At Sandroyd, every girl needs to experience the joy and camaraderie of sport at every level, and this has been realised with every girl at Sandroyd playing hockey for the school in our most recent fixtures. Those showing great effort have the chance to be in the weekly Fantasy Hockey team, with these players being celebrated in assemblies. We have also introduced an Iron Lady award, given to the girl who has shown determination and courage on the field that week.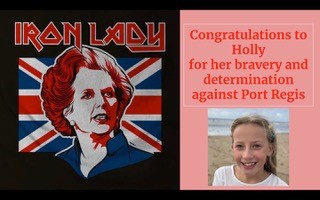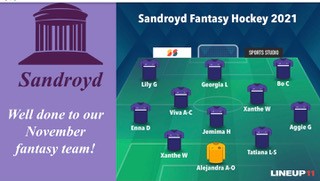 We are lucky to have schools near us with a similar ethos which means children can play in competitive games without the fear of failure or the added pressure of winning at all costs. This philosophy breeds enjoyment, and from that strength, success comes organically.
We won the Bryanston U11 Hockey tournament just a few weeks ago, where we had girls playing hockey who had only picked up a stick for the first time in September. Our international students from footballing nations such as Spain discover hockey isn't too dissimilar to football and can pick it up quickly. Further up the school, we have several girls who have joined the Bournemouth Hockey Club and play regular club hockey outside of the boarding house environment. This is unusual for boarding students to have access to regular club hockey, which couldn't be done without solid partnerships between the parents, clubs, and the school.
It is also lovely to see that so many of our departing students are maintaining and developing their hockey in Senior Schools. We have close relationships with Sherborne Girls, Bryanston, and Canford and our former students at these schools are still playing County hockey. A great example of this is our former Prep School Hockey Captain Matilda - she began Year 6 as a novice hockey player and finished Year 8 with a Sports Scholarship, a place in the County squad and the Captaincy of Hockey at school.
Success to Sandroyd is not about having an unbeaten season or winning 7-0 against our local rivals; it is every girl playing and enjoying hockey and then continuing to keep that stick in her hand long after she has left school. Anything is possible!