Horse Riding
Welcome to the riding department. Our aim is to promote the enjoyment of riding and care of ponies, in a professional yet relaxed environment.
Licensed Riding School
Sandroyd is a registered Pony Club Centre and a licensed riding school. We are members of the NSEA (National Schools Equestrian Association) and our pupils regularly compete at the qualifying competitions and have qualified for the Championships for the last few years.
There are a range of ponies to suit all abilities, from beginners to competition riders. If your child would like to bring their pony to school, a limited number of livery places are available, either full or working livery (subject to the suitability of the pony). Children are always welcome to visit the stables during break times, to help with the ponies.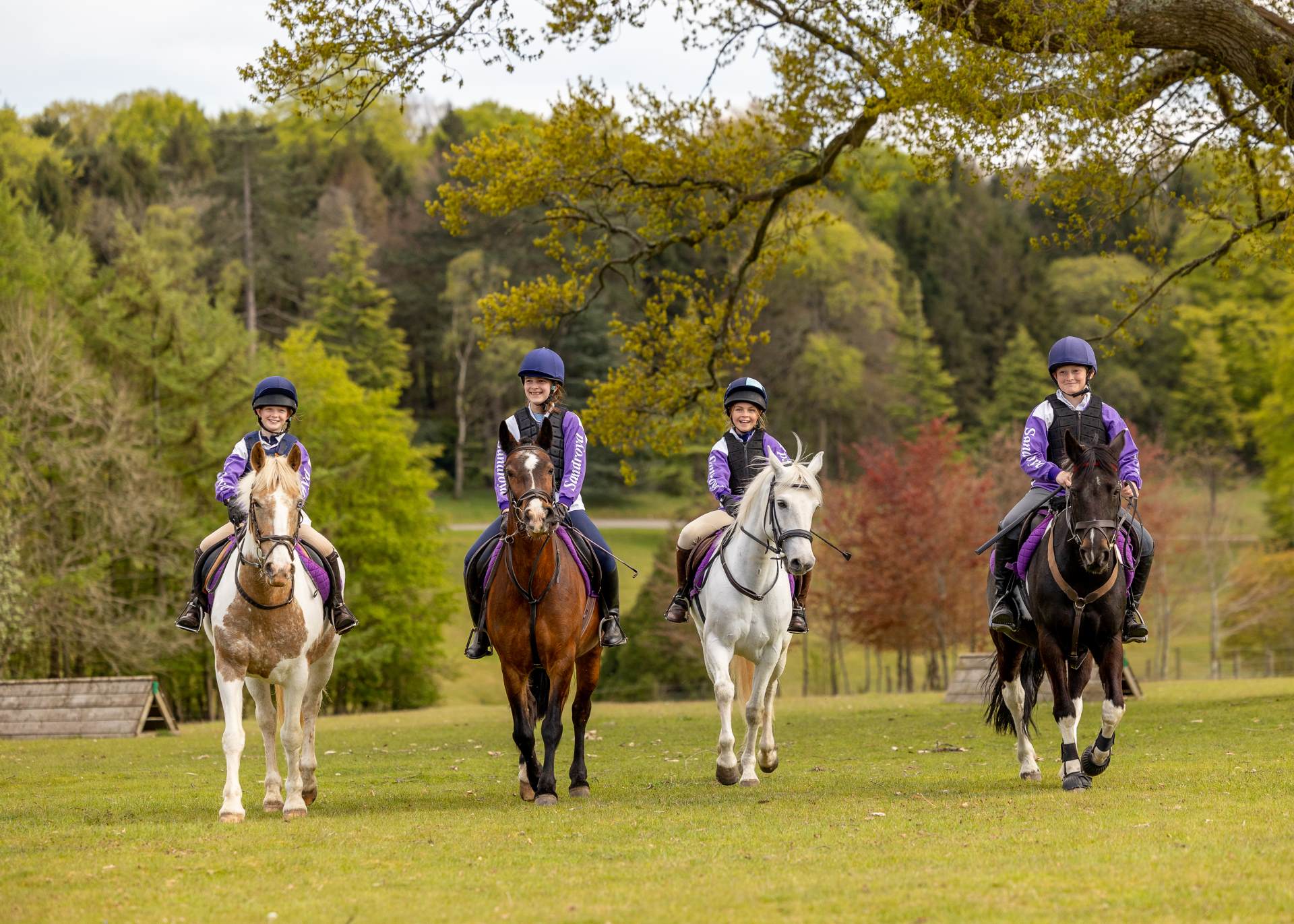 Lessons
Lessons are available on an individual basis, semi-individual, or in small groups (no larger than 5 riders). Riders are grouped according to their level of ability. We also offer hacking in the beautiful Rushmore Park, all of which is off road.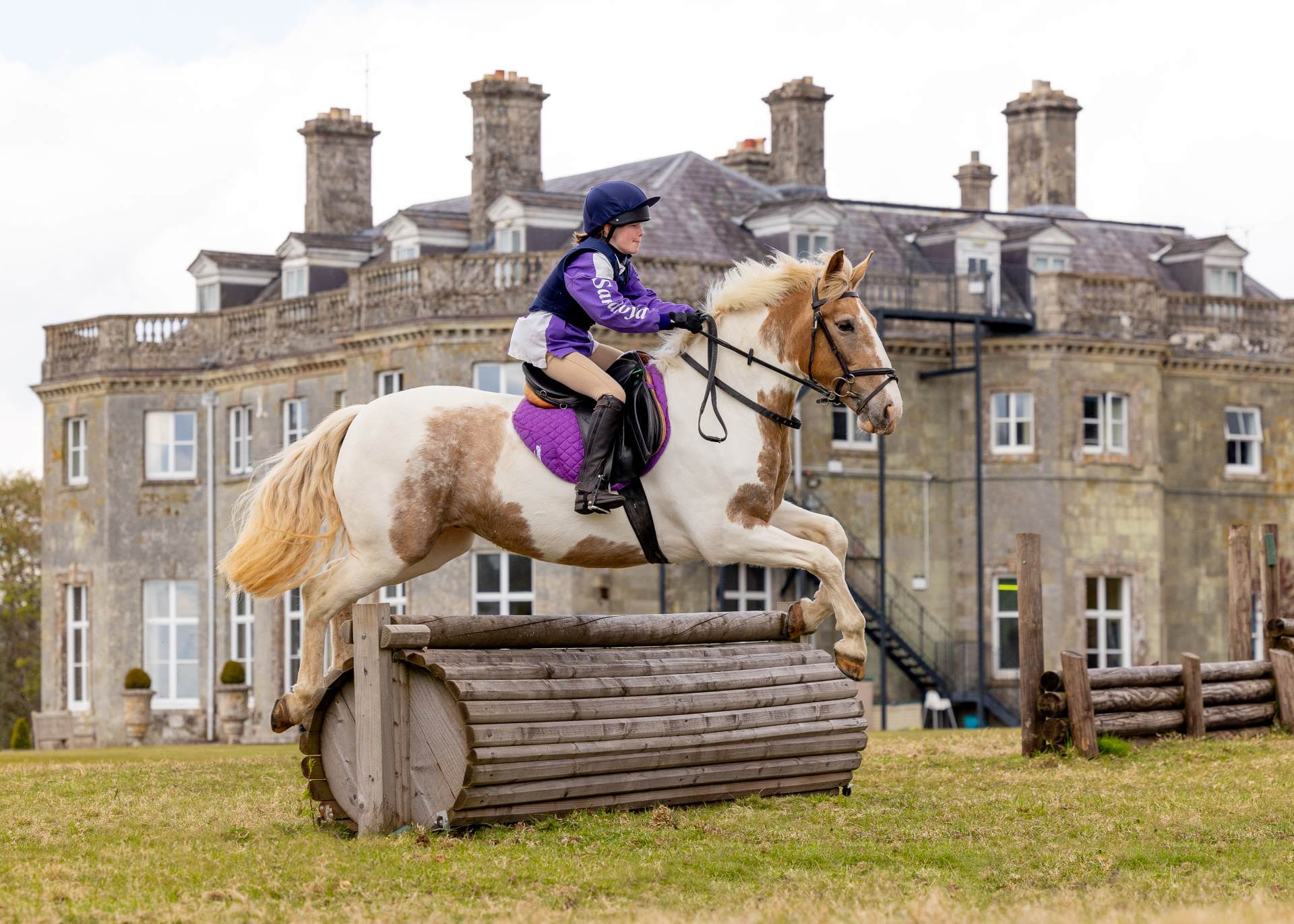 Facilities
Our facilities include an American barn stabling complex, an outdoor ménage, a show jumping paddock, and a custom-built cross-country course. All of these are available for lessons, competitions, and external hire.
Tetrathlon Event
Our annual tetrathlon competition is a well-supported fixture, by both schools and Pony Clubs, in the local area and now much further afield.
The next event is being held in Spring 2024.