Drama
Drama provides all children at Sandroyd with an opportunity to perform on the stage and to develop their creativity. The Hatch Theatre provides a wonderful drama facility ensuring the subject plays a significant part throughout the school.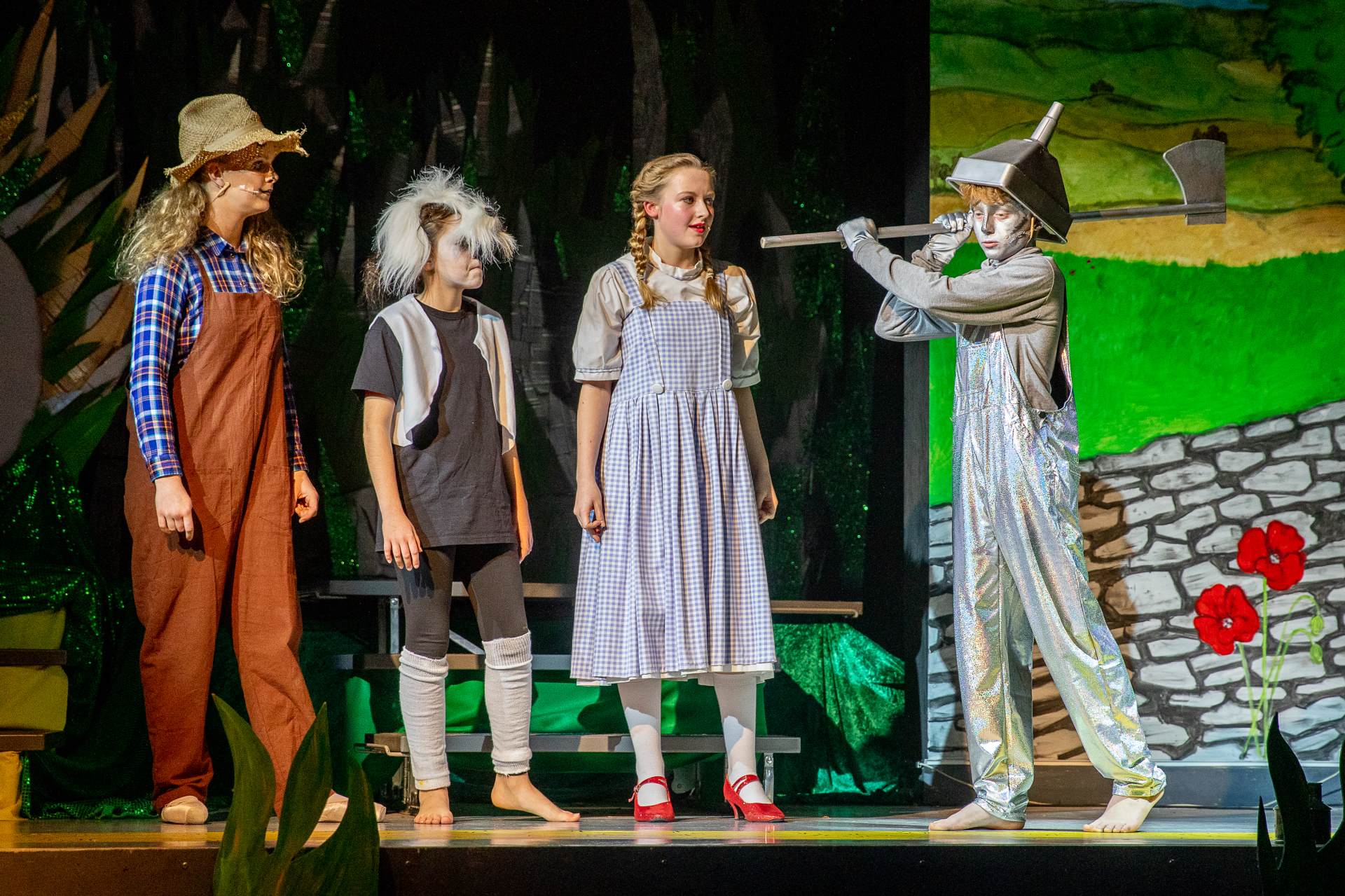 Year 8 production of The Wizard of Oz, 2019
All children from the Nursery upwards will perform during the school year, gaining confidence performing in front of their peers and families. We encourage confidence in this area so that by the time they leave Sandroyd, they have developed a love for performing as part of a team and also on their own.
We produce a range of productions each year involving all the different year groups, encompassing a range of genre including musicals. Recent productions include: The Wizard of Oz, The Wind in The Willows, A Shakespeare Convention, The Inn-Spectors and Oliver
We enjoyed last weeks Year 6 performance. It was quite honestly the best children's play we have seen and with four children we have seen quite a few! As a group they were amazing and there are some very talented actors in that year. Nice to see that you relied on snappy lines, well delivered rather than tech or complicated scenery. Please pass on our congratulations to those who were responsible.

Year 6 parent, March 2019
LAMDA
As part of our Performing Arts we offer solo, duo and group LAMDA classes taught by specialist staff. Within the LAMDA syllabus, students explore classical and contemporary texts, providing a variety of exciting characters and scenes for them to explore. Sandroyd is a registered private centre for LAMDA, and students take their LAMDA exams at school.
Public Speaking
All children in the Prep School are involved in Public Speaking through the annual Bridmore Public Speaking Competition and the Stowe Verses Competition.
Public Speaking and debating is an important part of the Sandroyd curriculum, most specifically within the STRIVE programme.