Music
Music plays a significant part of daily life at Sandroyd. Outside the classroom there are a wide variety of ensembles and clubs which children can join; as well as the option to have individual music lessons in an instrument, or singing, from one of the school's highly qualified and experienced instrumental teachers.
All pupils are involved in communal singing which takes place in our chapel services and assemblies twice a week, in addition to singing practice for the whole school. All children in the Prep and Pre Prep School have a weekly Performing Arts lesson which is centred around music and music theory.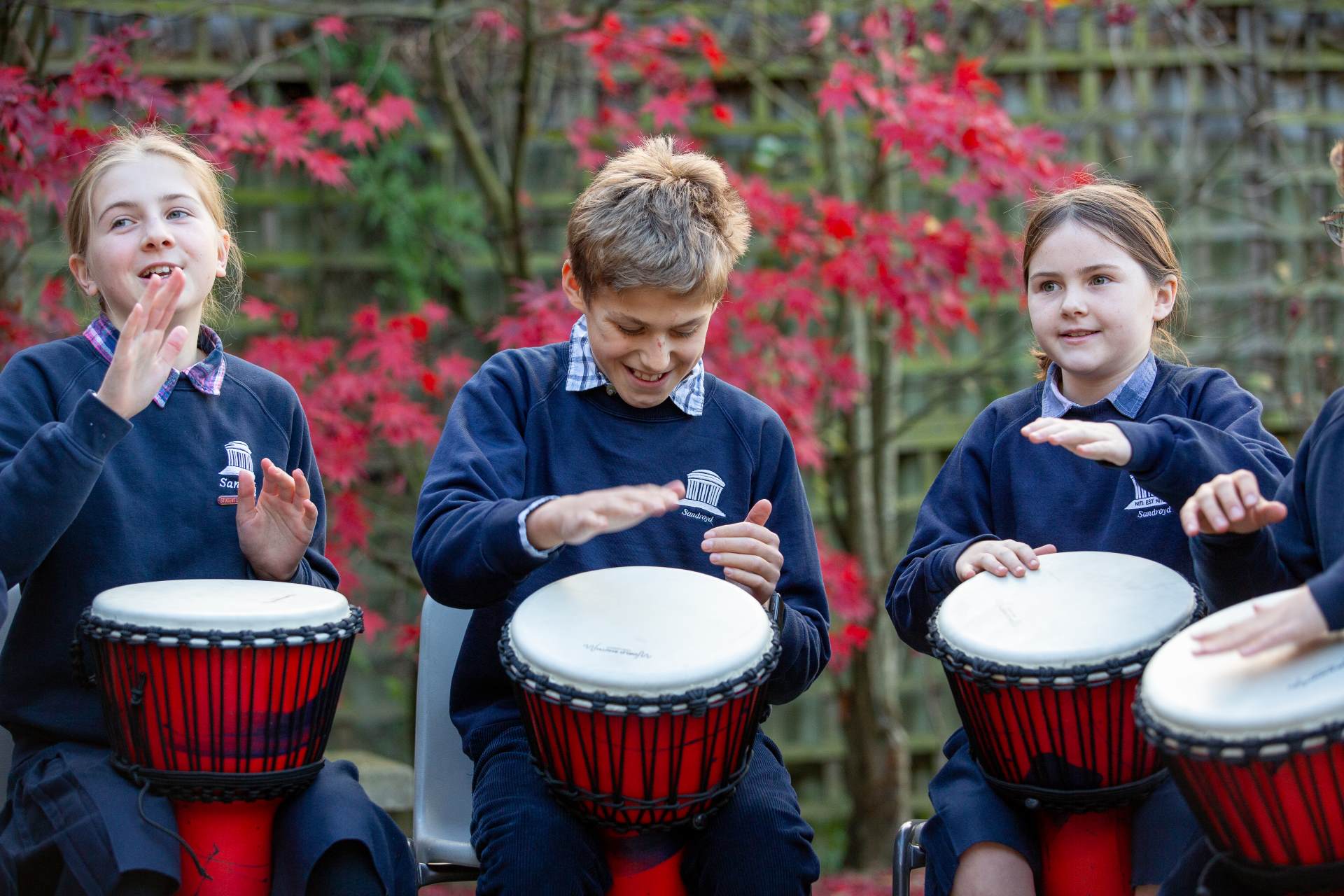 Children can work towards performing in regular informal Concerts, end of term formal Concerts, music competitions, exams, events and performances outside the school, as well as just enjoying their music making more informally with friends in free time.
Our aim with music is to stimulate and maintain lasting pupil enjoyment, interest and curiosity. In addition to their academic music lesson, approximately 70% of the children have private instrumental lessons.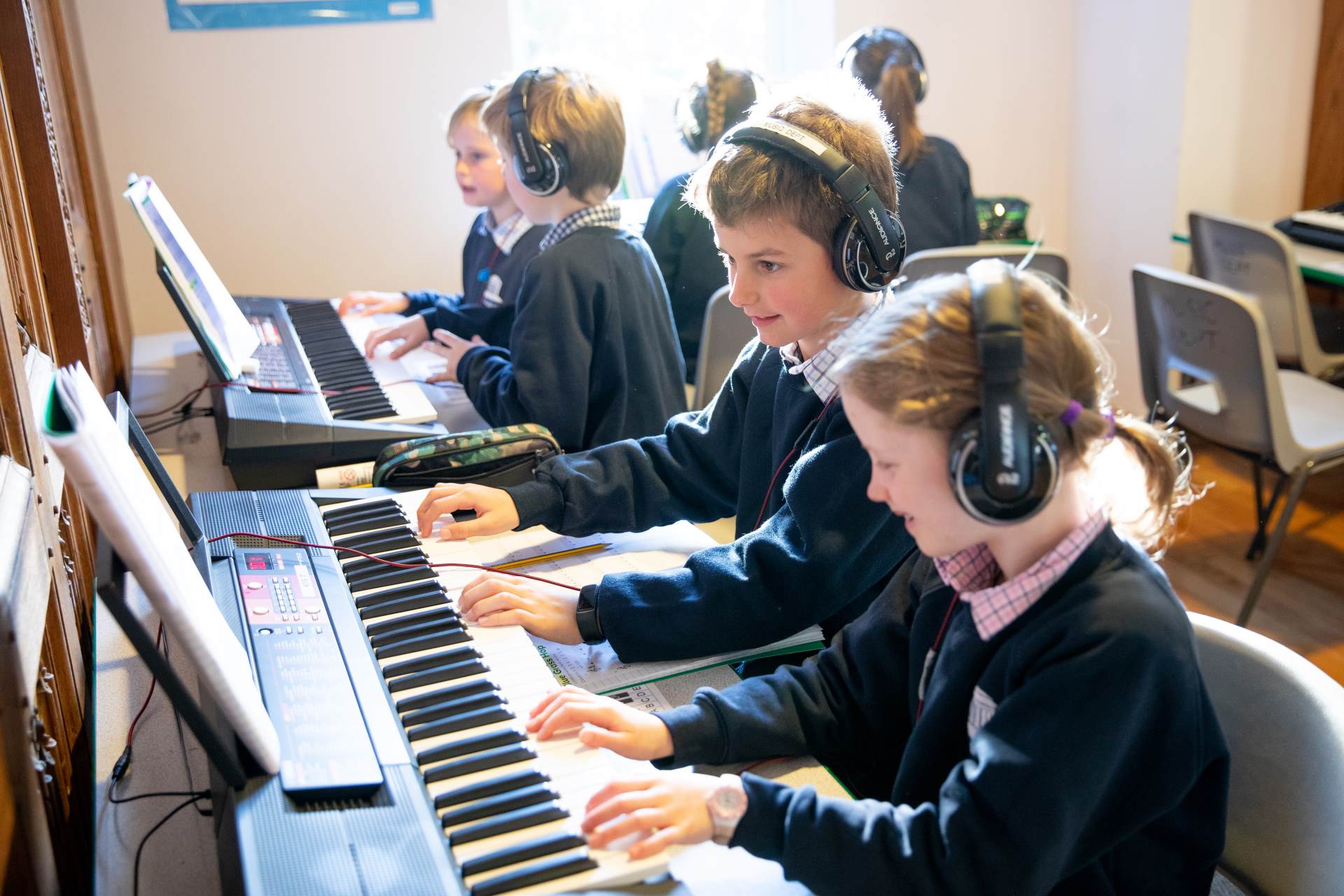 Individual instrumental lessons
There is a team of peripatetic teachers who, together with the full-time members of the department, offer lessons in a wide range of instruments from the organ to the bagpipes.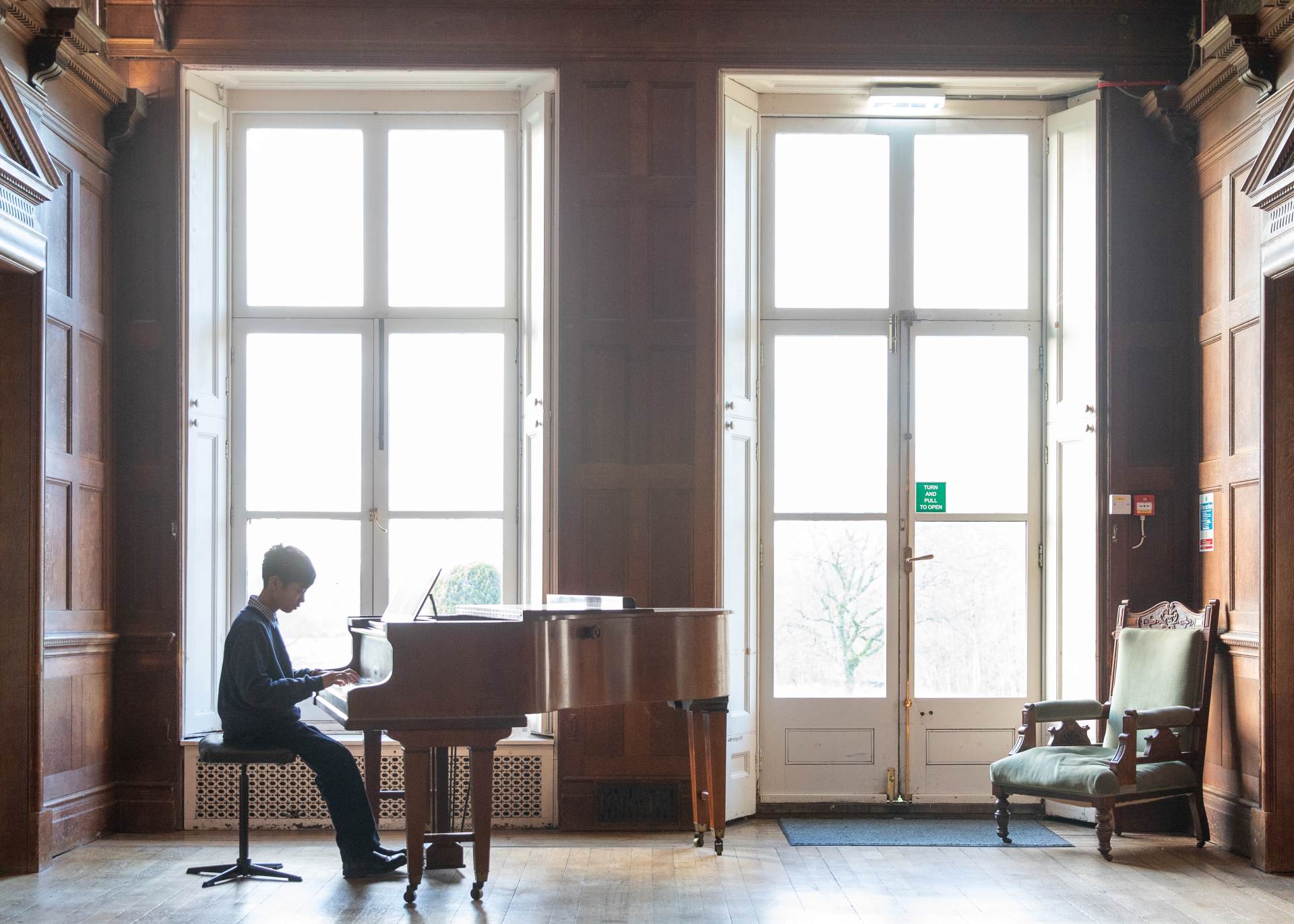 Many children take music exams and at the higher end, we are also very proud of our music scholarships to Senior Schools. However, we are just as proud of any child who is gaining a love and enjoyment of music making.
School Choirs
There are a number of choirs throughout the school. The Chapel and Chamber choir are the main choirs for the Senior children in the school and the Junior Choir spans both the Prep School and The Walled Garden (Pre-Prep).
Ensembles
There are a number of school bands and ensembles that meet and practice on a weekly basis.
The opportunity to perform
There are significant opportunities for all of the children to perform at Sandroyd and this provides wonderful opportunities for children to push themselves out of their comfort zone as well as working hard towards a performance.
The department organise a number of informal opportunities to perform both individually and in groups, as well as the more formal concerts throughout the academic year.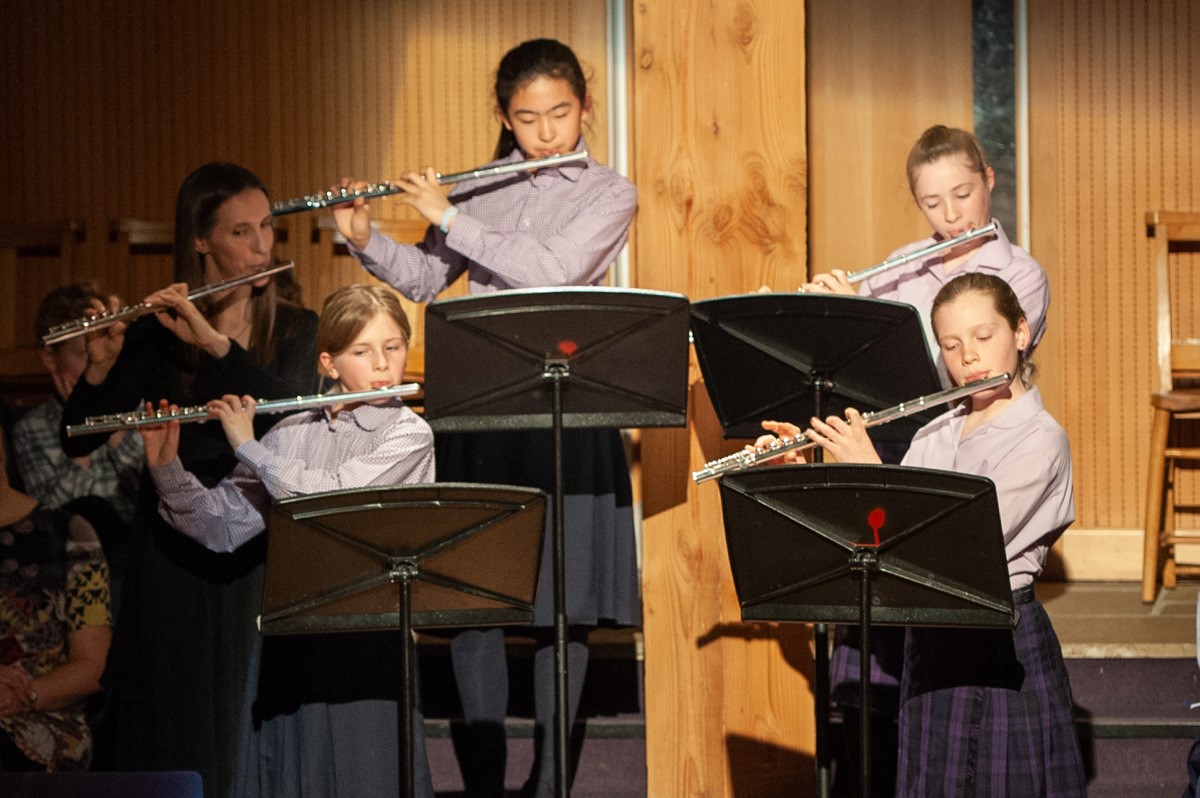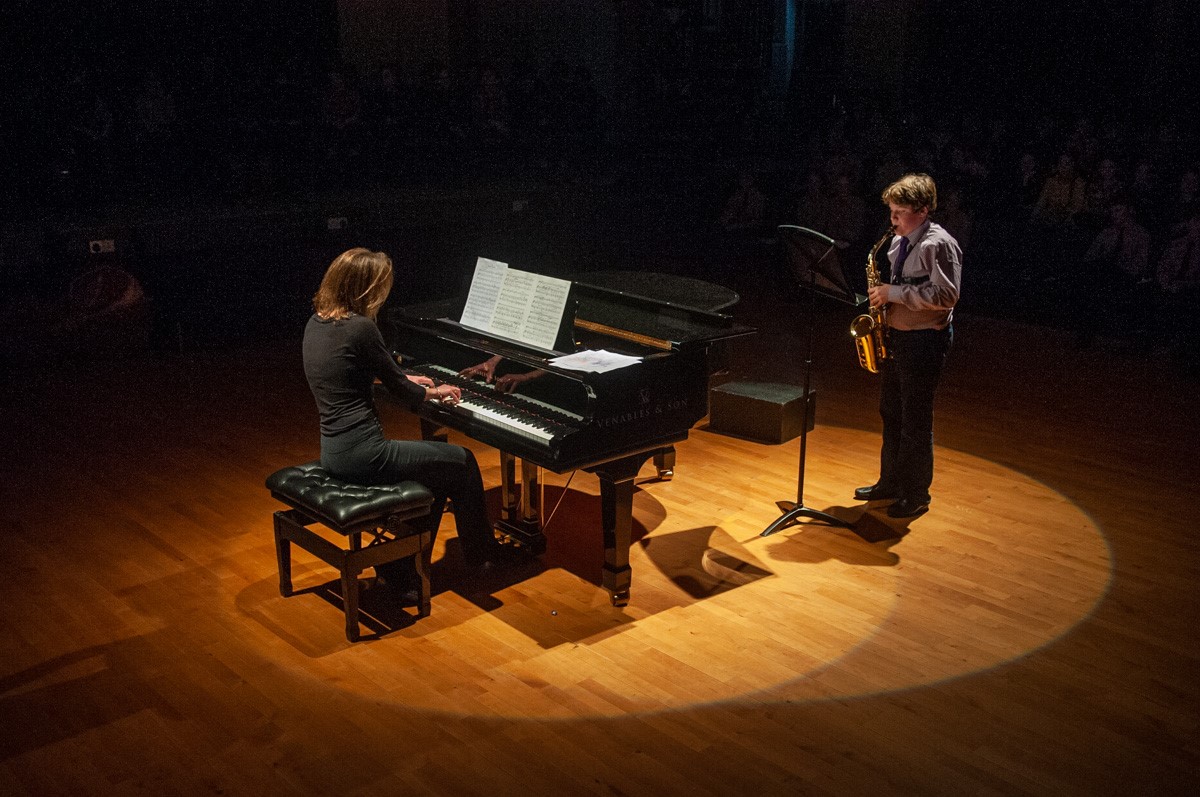 Dance
At Sandroyd we offer tap, jazz, modern, ballet and contemporary dance lessons for boys and girls of all ages.
All of The Walled Garden pre-prep dance as part of their curricular activities. This includes 'Move-it-Mondays', 'Twist–it–Tuesdays' and 'Wiggle Wednesdays'.
We also offer dance as a Monday afternoon activity for Years 4 and above, which is a mash-up of all dance styles to current pop music designed to be a fun introduction to dance, for those boys and girls who just want to have a go.
We work with Tiffany at TLW Dance Company in Shaftesbury, to provide the best quality of ballet instruction. The teaching is in a professional environment helping instil the disciplines required for a ballet dancer.
Dance Teachers
Eloise Collis Hunter, Pre-Primary and Primary ballet teacher.
Eloise has worked as an assistant at Paris Helen School of Dance, and at Tring Park School for the Performing Arts summer school. She studied Performing Arts, Contemporary Dance, Musical Theatre and Jive at University.
Harriet Walker, Modern and Tap teacher, school production choreographer
Harriet has a BA HONS degree in Musical Theatre. She has performed in many productions from Sweet Charity to Spring Awakening, as well as many pantomimes. Harriet has completed grades in Ballet, Tap and Jazz with American Associate of Dance and also taken theatre and dance workshops across the county, including working with Ballet Boys and Akram Khan.
Harriet is the dance and singing teacher at Salisbury Starcast, for 7-18 year olds, and runs a weekly dance class for 2-7 year olds.
TLW DANCE COMPANY Shaftesbury, Ballet lessons for Grade 1 to Intermediate Foundation
Tiffany Longley is the Principal at TLW and teaches RAD Ballet, Jazz Technique and Contemporary classes alongside running the TLW Dance Company.
Tiffany trained through a scholarship at London Studio Centre and went on to perform professionally in the UK and Europe. She has taught and choreographed across Europe including Greece, Southern Italy and the UK at renowned dance schools such as the London Studio Centre, Liberatus School of Performing Arts, Bodyworks and the Aberdeen International Arts Festival.
Dance show
Every summer term Sandroyd hosts a dance show which the pupils in The Walled Garden through to Year 8 take part in. It is a much anticipated evening, one parents look forward to each year!