Art
At Sandroyd, we celebrate children's creativity and strive to deliver a rich and exciting curriculum, exploring a range of two and three-dimensional media.
A strong emphasis is placed on experimentation and investigation, to enable children to develop strong practical skills across a wide range of art media. It is vital that children can respond creatively to the world around us, through play and creativity for younger years, and making connections to the work of artists, designers, and craftspeople for older children.
Across the school, from the Pre-Prep to our Seniors in Year 8, children keep sketchbooks to record classwork and personal projects, which display clear evidence of progression with sketches, photographs of 3D work, write-ups of trips, artist research, and their own ideas. Weekly workshops within art lessons teach techniques in drawing, painting, printing, textiles, design, and clay. The Art Room is open during Hobbies and free time, so the children may come in to create with our Art team. We have weekly Art Clubs during Activities where we have focused on cardboard sculpture, clay, and printing.
Artwork
Facilities
The Art department is a purpose-built facility which was opened in 2018. The studio is a large open-plan space with an abundance of natural daylight. An extensive library of art books for children, help inspire projects and research. We have a bank of school iPads for creative digital class tasks and are starting to introduce animation and fabric design into the classroom. We also have a printing press, gelliplates, and screenprinting frames, which allow for printmaking and textile printing, and we also share sewing machines with the Design & Technology department.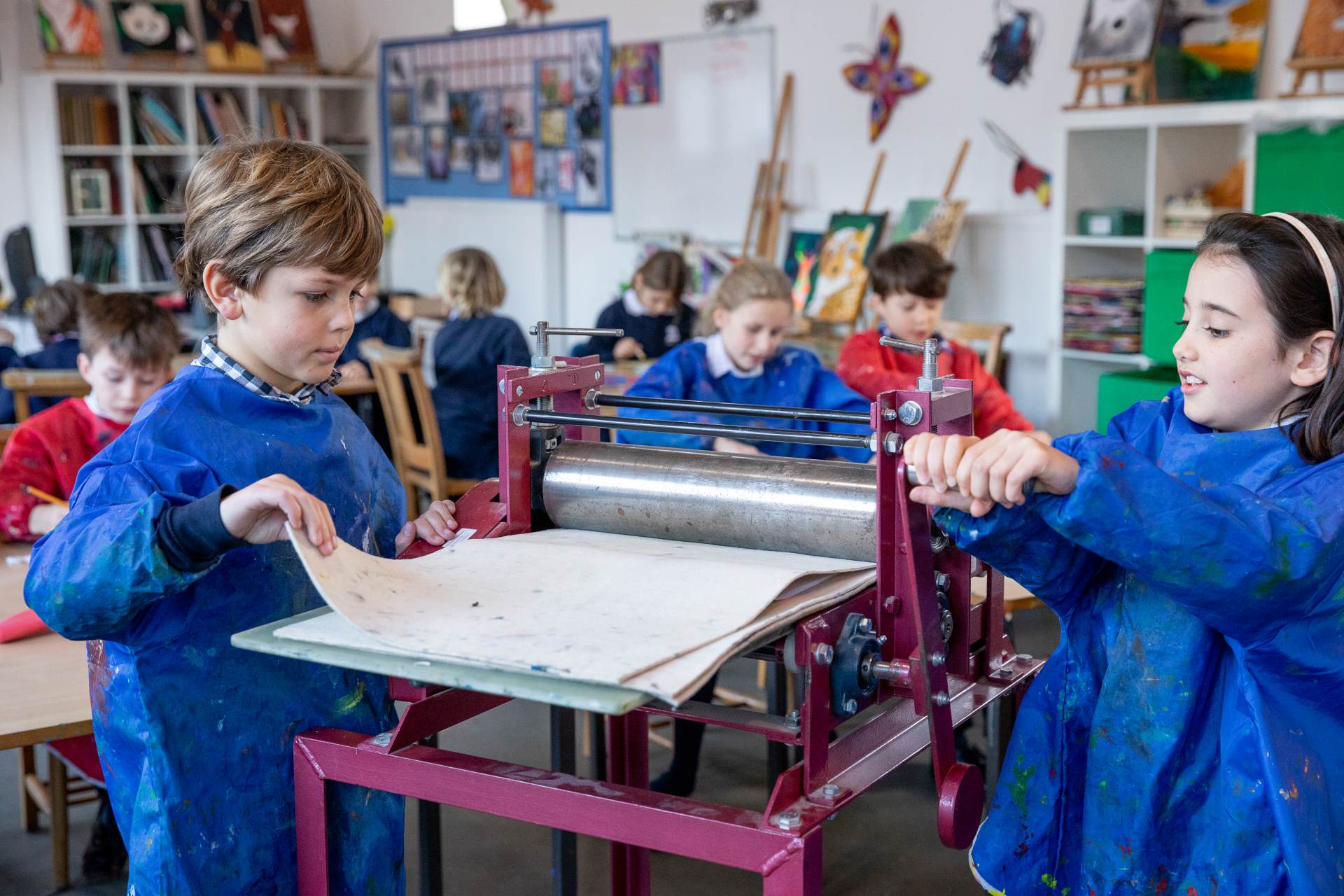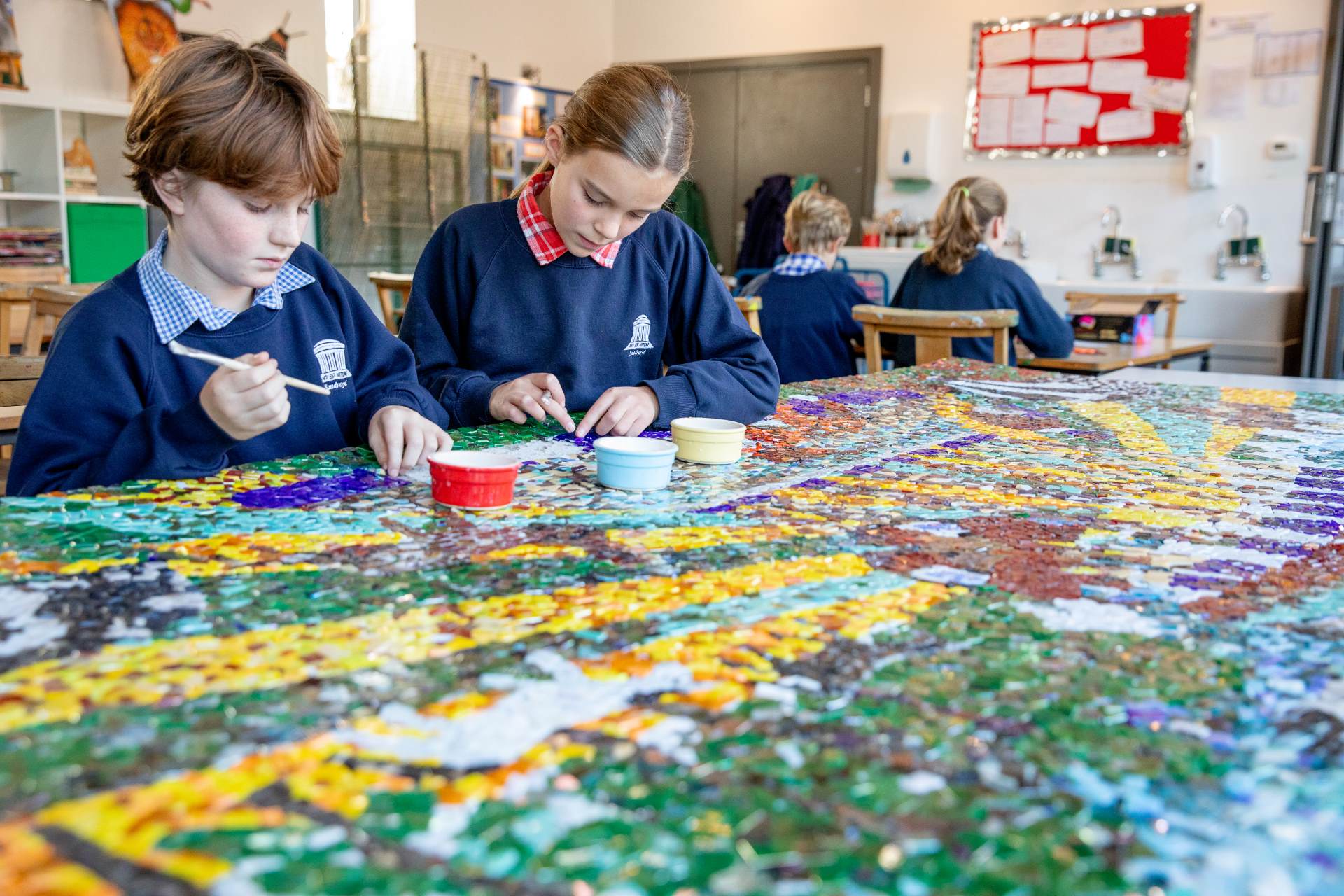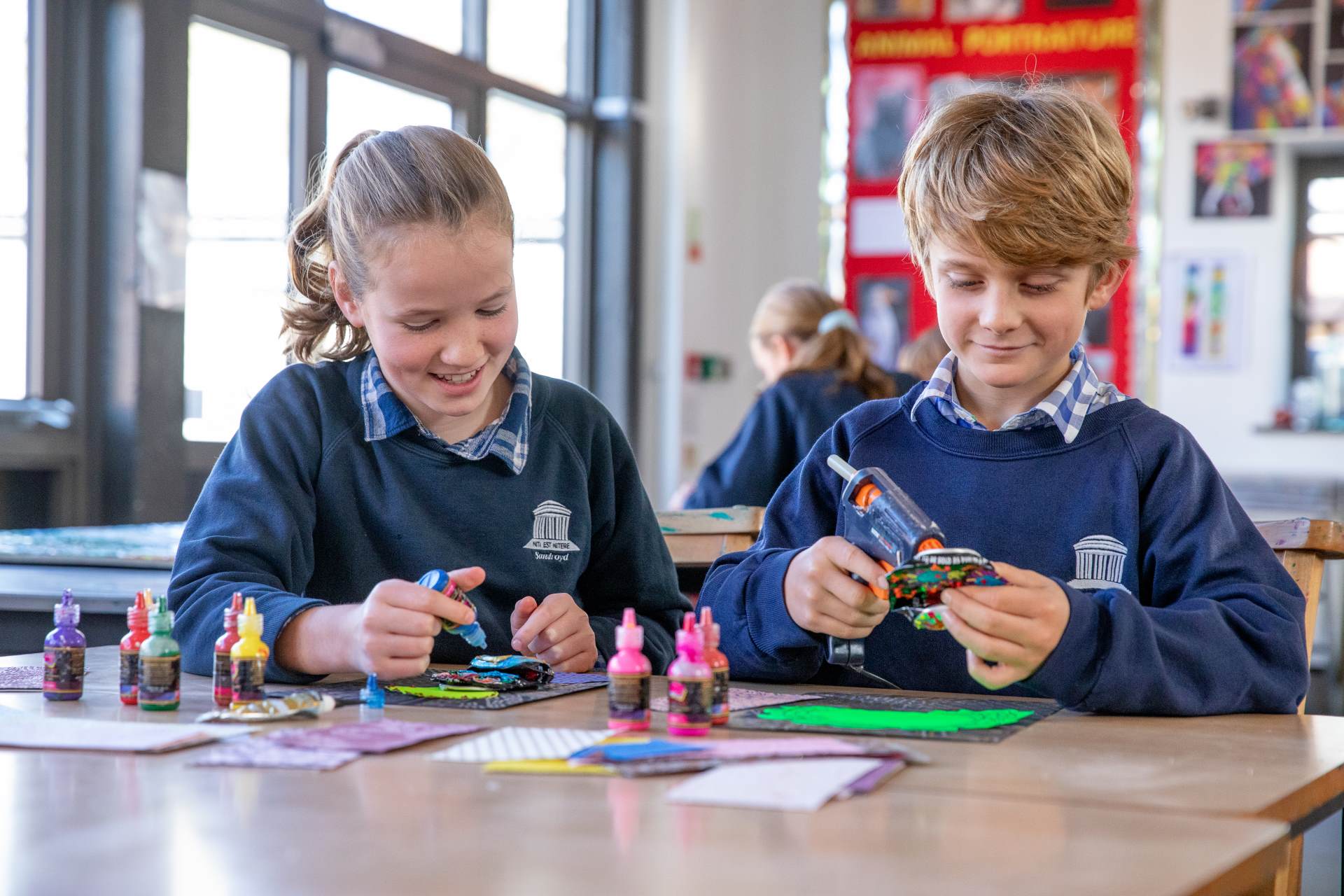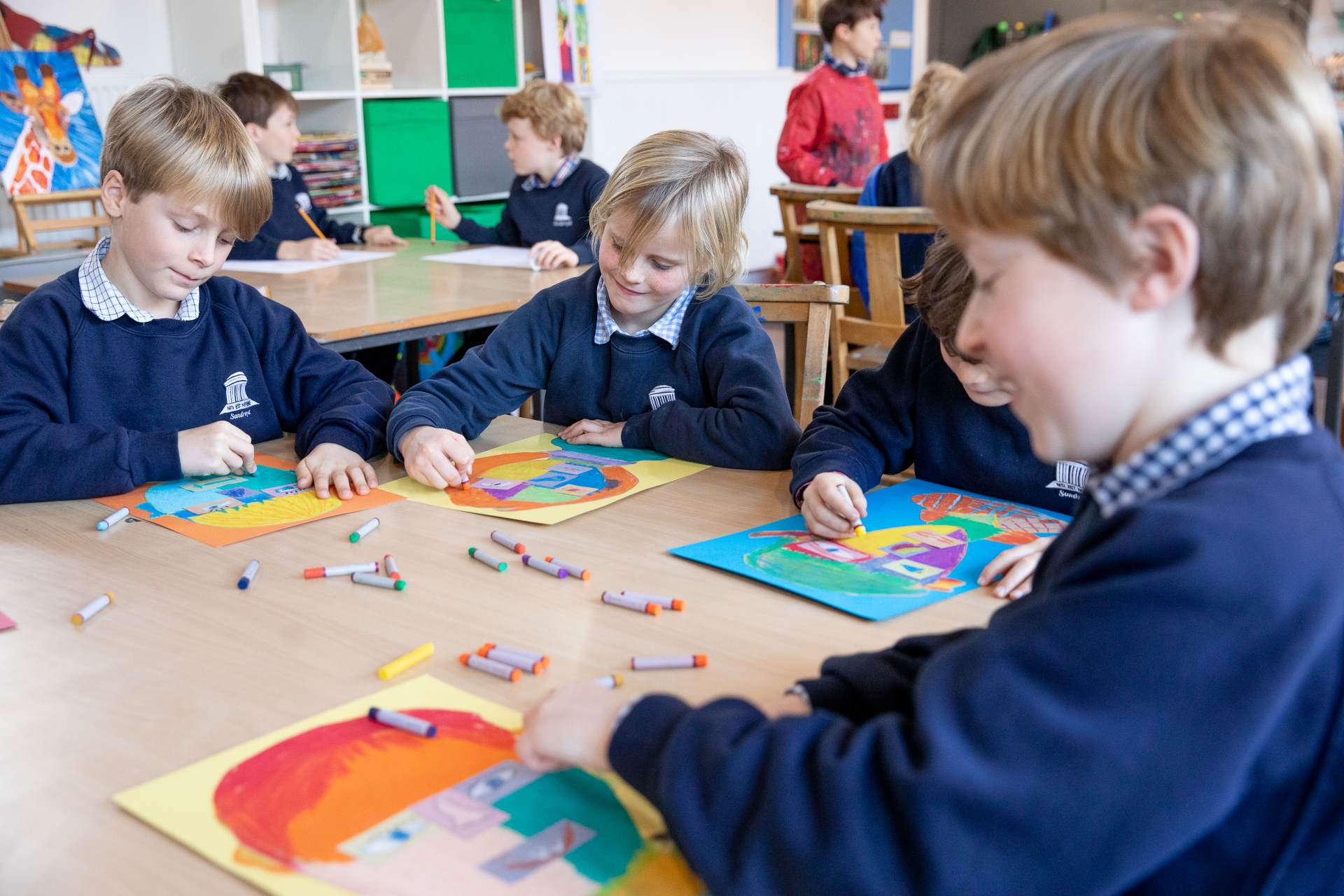 Art scholarships
We encourage children who show a strong artistic potential and enthusiasm to apply for art scholarships at their senior school. Recent art scholars have been awarded art scholarships to St Mary's Calne, Charterhouse, Bryanston, King's Bruton, Canford and Marlborough.